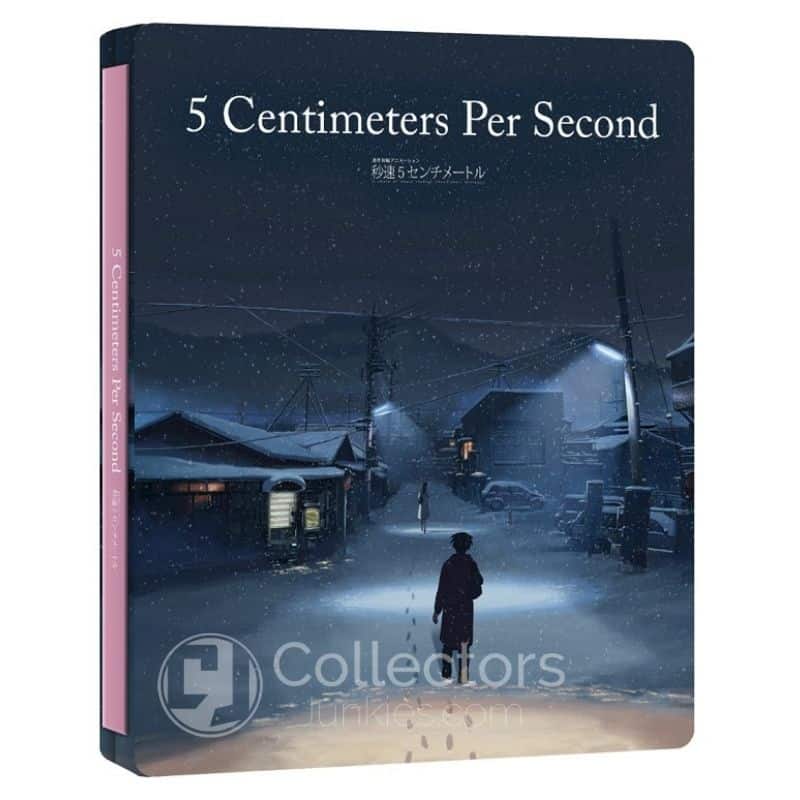 Zavvi kündigt den Film "5 Centimeters Per Second" für Dezember 2020 im Blu-ray Steelbook (inkl. Soundtrack auf CD) an. Der Film liegt hier in der US-Kinofassung/ Uncut vor, mit einer Laufzeit von 63 Minuten.
Tonspuren
Bonus & Details
– Feature Film Storyboard
– Theatrical Trailers
– Cast Interview
– Interview with Director Makoto Shinkai
– The official soundtrack to the film on audio cd
Die Edition kann aktuell noch nicht bestellt werden.