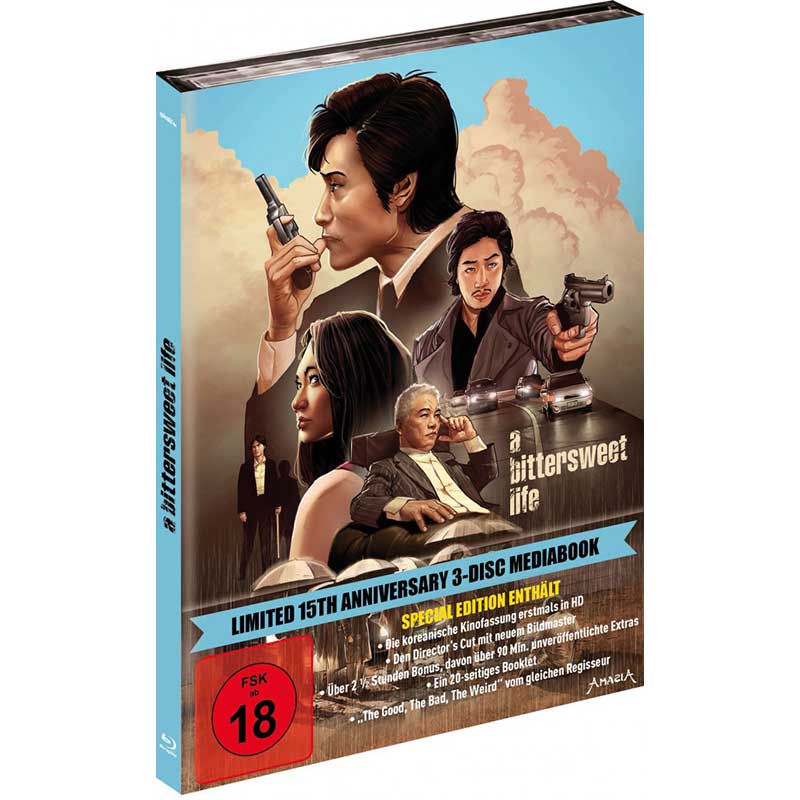 Update: Amazon, MediaMarkt und Saturn listen die Edition jetzt auch.
---
Ab sofort kann man den Film "A Bittersweet Life" in einer Mediabook Edition (Blu-ray + DVD) vorbestellen. Der Film liegt hier in der koreanischen Kinofassung & im Director's Cut vor.
Tonspuren
Deutsch DTS HD MA 5.1
Deutsch DVD: DD 5.1
Koreanisch DTS HD MA 5.1
Koreanisch DVD: DD 5.1
Bonus
20-seitiges Booklet
90 Minuten unveröffentlichte Extras
Bonusfilm: »The Good, The Bad, The Weird«
verschiedene Audiokommentare
Deleted Scenes
Interviews
Music Video
u.v.m.
Der Release ist voraussichtlich am 25.09.2020.
Jetzt bestellen
---