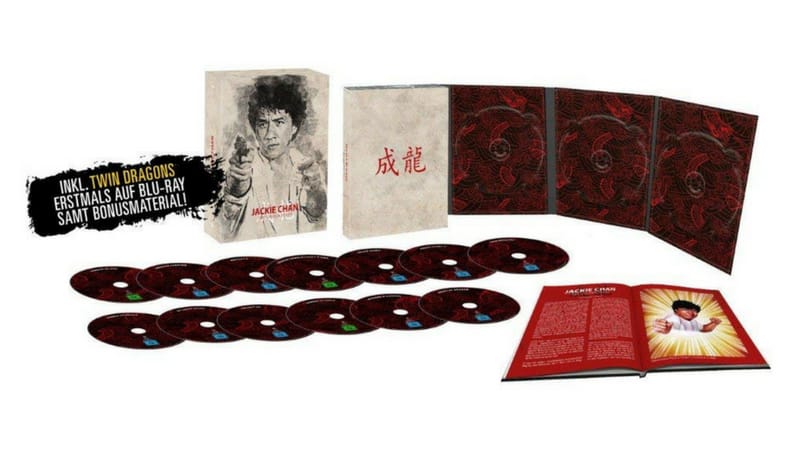 Aktuell kann man sich bei Amazon die Blu-ray Box (Digipak im Schuber) "Jackie Chan – The Golden Years" für 59,99€ sichern. Die Auslieferung erfolgt ab dem 06.08.2018.
Inhalt:
Der Superfighter (Project A)
Projekt B (Project A2)
Winners & Sinners (Winners & Sinners)
Powerman (Wheels on Meals)
Powerman II (Twinkle, Twinkle Lucky Stars)
Powerman III (Heart of Dragon / First Mission)
Tokyo Powerman (My Lucky Stars)
Police Story (Police Story)
Police Story 2 (Police Story 2)
Armour Of God (Armour of God)
Armour Of God 2 (Armour of God 2)
Action Hunter (Dragons Forever)
Twin Dragons (Twin Dragons)
inkl. 48-seitiges Buch samt Hardcoverschuber!
Das Set ist auf 1000 Exemplare limitiert.
Jetzt bestellen
---