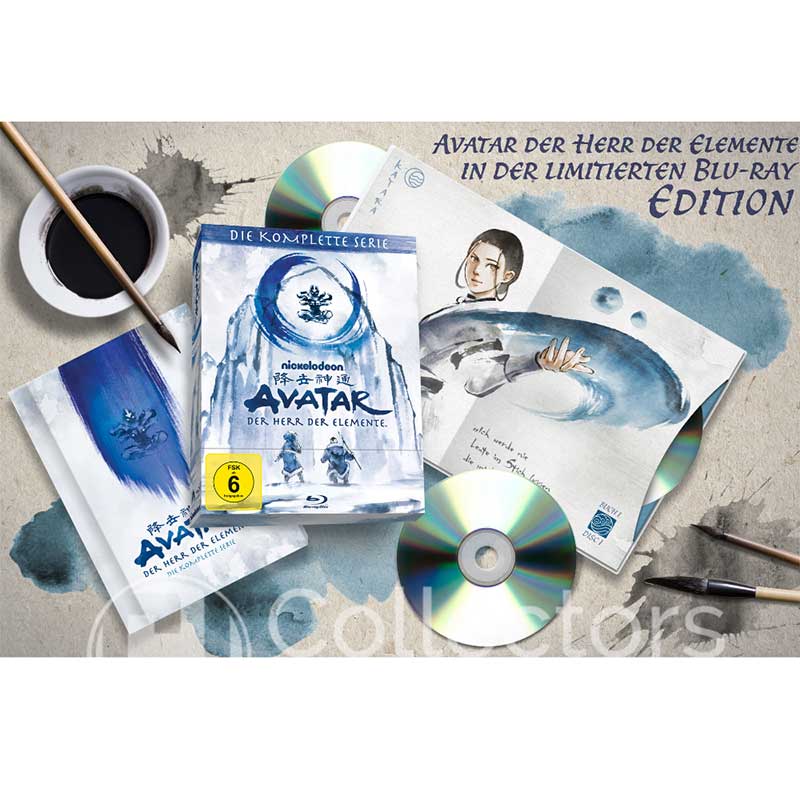 Hinweis: Die Veröffentlichung der Edition wurde vom 23. Juli auf den 03. September verschoben.
---
Universal Pictures hat die Serie "Avatar – der Herr der Elemete" für den 03. September in einer Blu-ray Box angekündigt, welche Amazon exklusiv erscheinen soll. Die Serie liegt hier Uncut vor, mit einer Laufzeit von ca. 24 Stunden (22 Minuten je Folge).
Tonspuren
Deutsch 2.0 Dolby Digital
Englisch 2.0 DTS-HD Master Audio
Bonus
Behind the Scenes
Credits
Making of
Original Uncut Animatics
Audio Kommentare
Interviews
u.a.
Der Release ist voraussichtlich am 23.07.2020.