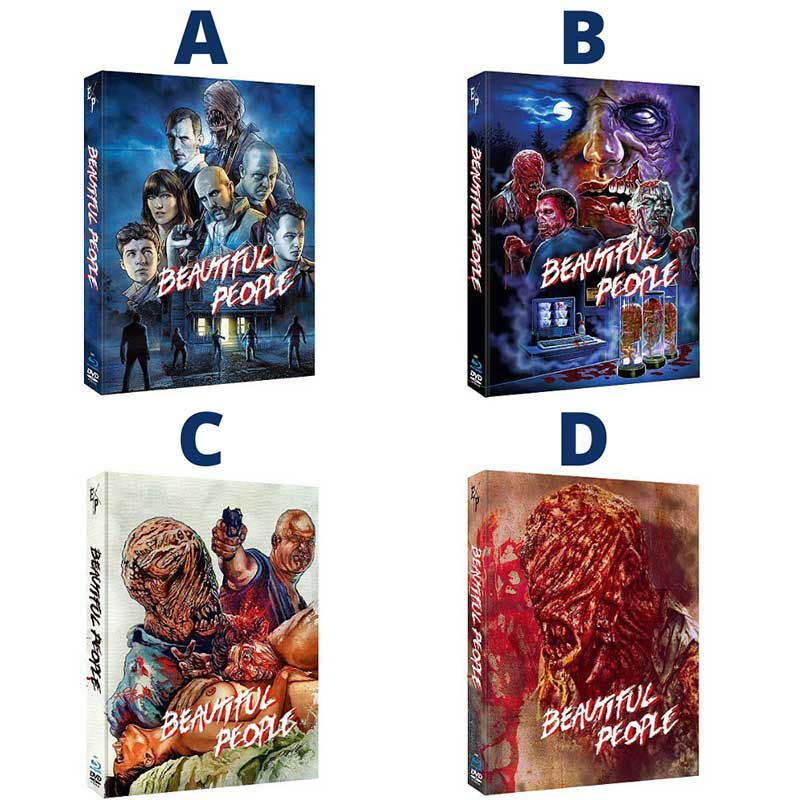 Ab sofort kann man den Film "Beautiful People" in 4 verschiedenen Mediabook Editionen (Blu-ray + DVD) vorbestellen. Der Film liegt hier jeweils Uncut vor, mit einer Laufzeit von 76 Minuten.
Tonspuren
Deutsch DTS HD-MA 5.1
Englisch DTS HD-MA 5.1
Bonus
Featurette "Talking With The Actors"
Behind the Scenes Footage
The Locations
Deleted Scenes
Trailer
Bildergalerie
Storyboardvergleich
Die Mediabooks (Cover A, B und D) sind jeweils auf 333 Exemplare bzw. auf 444 Exemplare (Cover C) limitiert.
Der Release ist voraussichtlich am 28.08.2020.
Jetzt bestellen
Mediabook Cover A
Mediabook Cover B
Mediabook Cover C
Mediabook Cover D
---