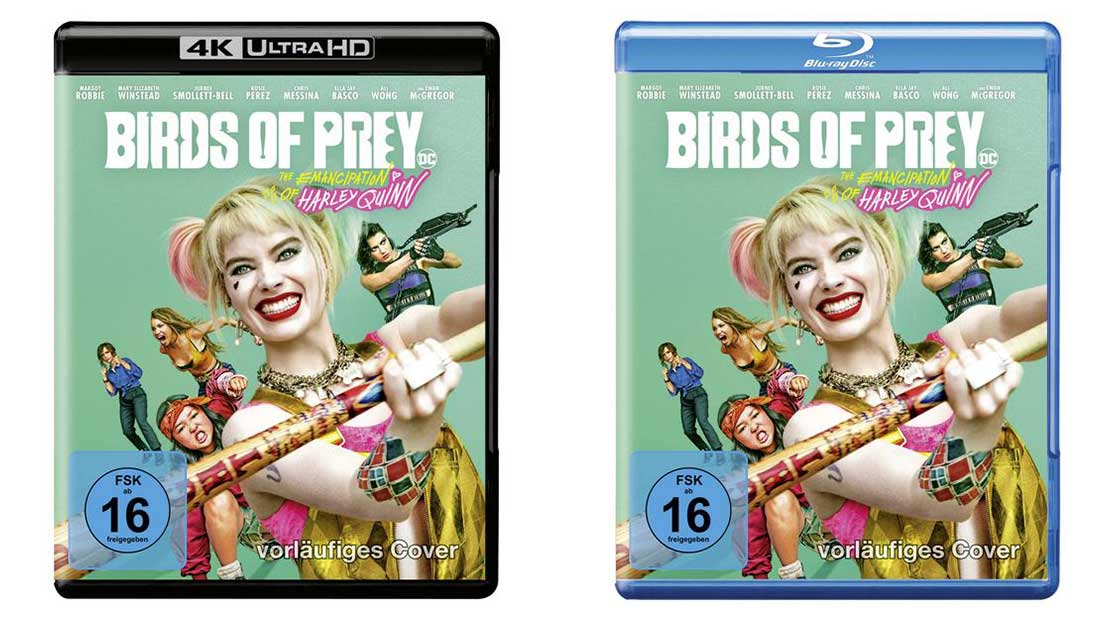 Ab sofort kann man den Film "Birds of Prey – The Emancipation of Harley Quinn" auf 4K UHD (+ Blu-ray), Blu-ray und DVD vorbestellen. Aktuell stehen nur die Standard Varianten zur Auswahl. Es sind aber auch Steelbook Editionen angekündigt.
Der Film liegt hier jeweils in der Kinofassung/ Uncut vor, mit einer Laufzeit von 109 Minuten.
Tonspuren
Deutsch Dolby Atmos
Englisch Dolby Atmos
Der Release ist voraussichtlich im Juni 2020.
Die gelisteten Cover sind nicht final.
Jetzt bestellen
Standard Variante (4K UHD + Blu-ray)
Standard Variante (Blu-ray)
DVD
---