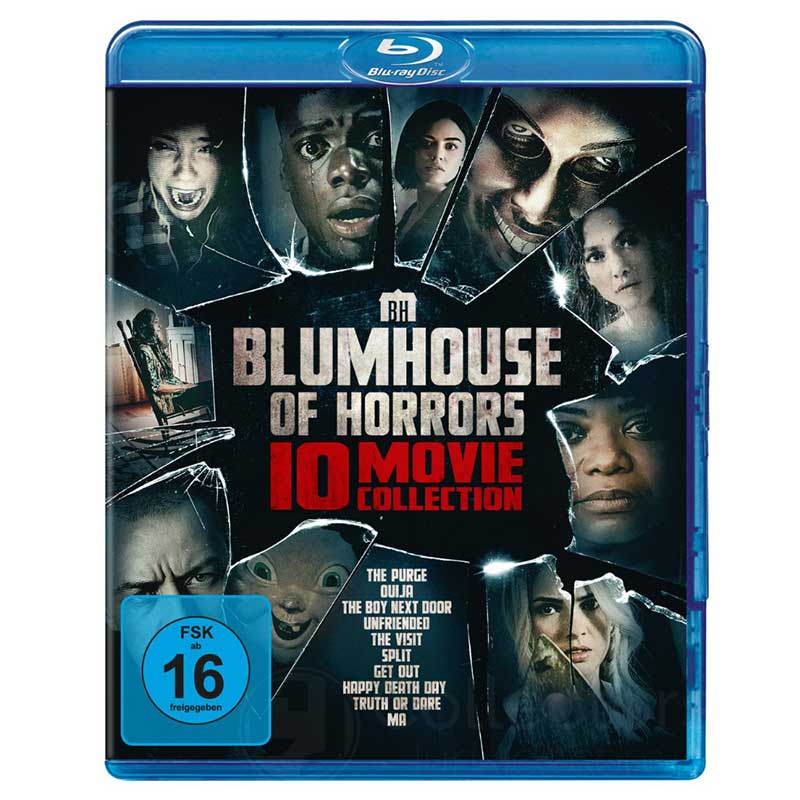 Update: Die Collection kann ab sofort auch bei Amazon bestellt werden.
---
Ab sofort kann man eine "Blumhouse of Horrors – 10-Movie Collection" auf Blu-ray vorbestellen. Das Set enthält folgende Filme (Uncut):
The Purge – Die Säuberung (85 Min.)
Ouija (89 Min.)
The Boy Next Door (90 Min.)
Unknown User (83 Min.)
The Visit (94 Min.)
Split (117 Min.)
Get Out (104 Min.)
Happy Deathday (96 Min.)
Warheit oder Pflicht (100 Min.)
Ma (99 Min.)
Tonspuren
Deutsch: DTS Digital Surround 5.1
Englisch DTS-HD Master Audio
Der Release ist voraussichtlich am 22.10.2020.
Jetzt bestellen
---