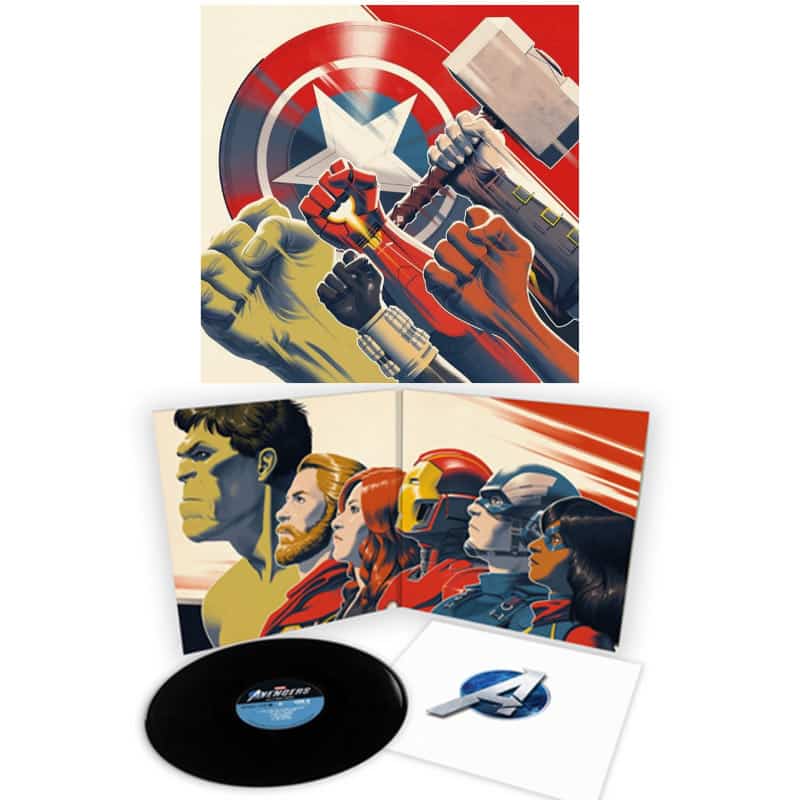 Ab sofort kann man den Soundtrack zum Videospiel "Marvel's Avengers" auf Vinyl vorbestellen.
Details
komponiert von Bobby Tahouri
von Mondo
Artwork by Phantom City Creative
180g Vinyl im Gatefold
Side A
1. Every Hero Has To Start Somewhere
2. The Light That Failed
3. God Of Thunder
4. They Played Us
5. New Normal
6. I Am Iron Man
Side B
1. Am I Alone?
2. No More Heroes
3. To Stand Alone
4. Some Things Haven't Changed
5. We Are Dangerous
6. Hulk Smash
7. Perfect Landing
8. Old Friend
9. By Force Of Mind
10. It's A Thing You Do
Der Release ist voraussichtlich am 06.11.2020.
Jetzt bestellen
---