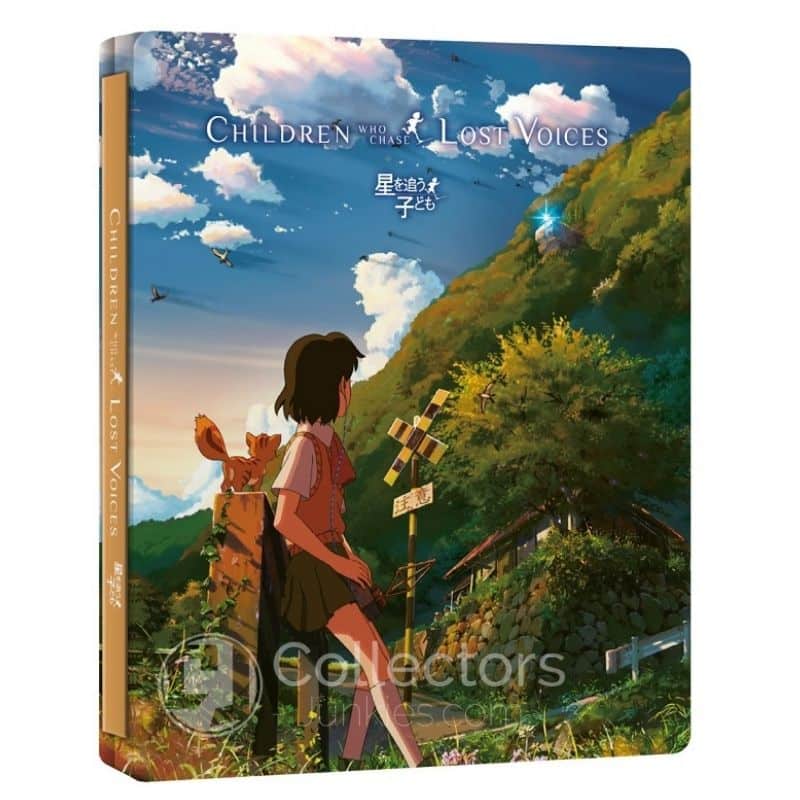 Zavvi kündigt den Film "Children Who Case Lost Voices" für Januar 2021 im Blu-ray Steelbook (inkl. Soundtrack auf CD) an. Der Film liegt hier Uncut vor.
Tonspuren
Bonus & Details
– Full length commentary featuring Makoto Shinkai, Production Staff and Voice Actors
– Interviews with Staff & Cast
– The Making of Children Who Chase Lost Voices
– Japanese Promotional Video
– Japanese teasers
– A brief interview with Makoto Shinkai
– The Works of Makoto Shinkai
– The official soundtrack to the film on cd
Die Edition kann aktuell noch nicht bestellt werden.