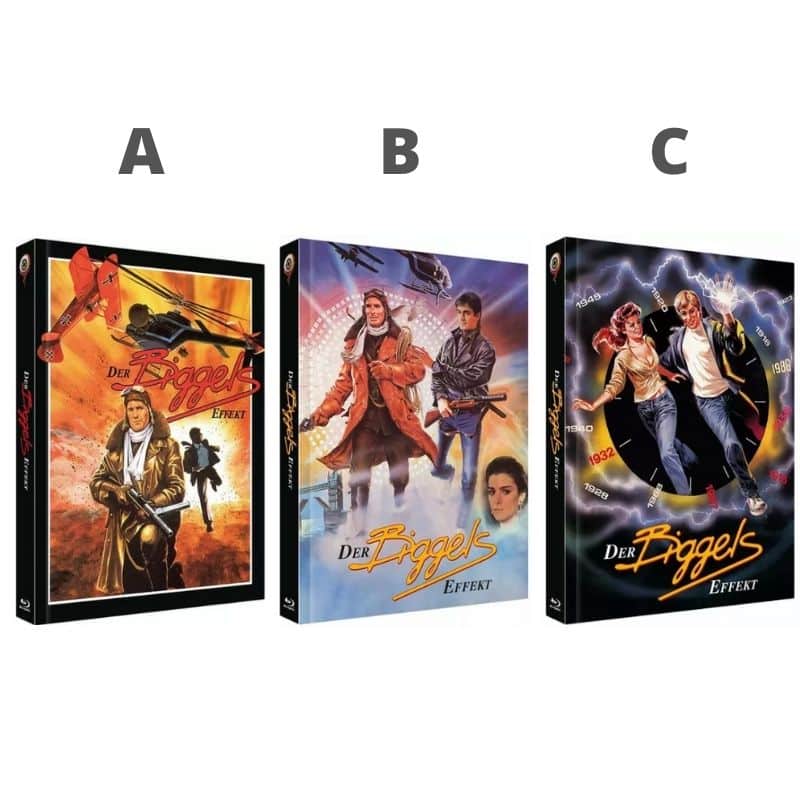 Ab sofort kann man den Film "Der Biggels-Effekt" in 3 Mediabook Editionen (Blu-ray + DVD) vorbestellen. Der Film liegt hier Uncut vor, mit einer Laufzeit von 92 Minuten.
Tonspuren
Deutsch DTS-HD MA 2.0
Englisch DTS-HD MA 2.0
Bonus & Details
24-seitiges Booklet mit einem Essay von Christoph N. Kellerbach
"My Friends Call Me Biggles": Interview mit Neil Dickson
"A Matter of Time": Interview mit Alex Hyde-White
"The Stunts of Biggles": Interview mit Stuntman Dinny Powell
TV-Mitschnitt: "Saturday Superstore" (1986)
TV-Mitschnitt: "Blue Peter" (1986)
Making-of Dokumentation
Musik-Videos
Video Game Promo
Deutscher Trailer
Originaltrailer
TV-Spots
Bildergalerie
Alle 3 Editionen sind jeweils auf 333 Exemplare limitiert.
Der Release ist voraussichtlich am 25.09.2020.
Jetzt bestellen
Cover A
Cover B
Cover C
---