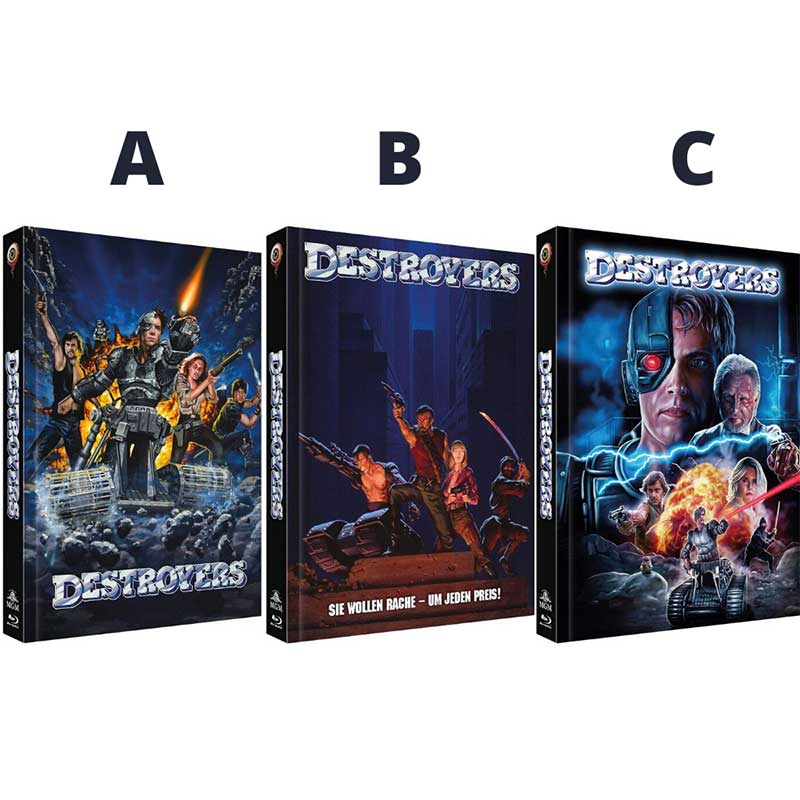 Ab sofort kann man den Film "Destroyers" in 3 verschiedenen Mediabook Editionen (Blu-ray + DVD) vorbestellen. Der Film liegt hier jeweils Uncut vor, mit einer Laufzeit von 92 Minuten.
Tonspuren
Deutsch DTS-HD Master Audio 2.0
Englisch DTS-HD Master Audio 2.0
Bonus
24-seitiges Booklet mit einem Essay von Christoph N. Kellerbach
Vorwort von Charles Band "Empire of the Full Moon"
Diskussionsrunde mit Dr. Rolf Giesen, Dr. Gerd Naumann und Matthias Künnecke
Originaltrailer
Bildergalerie
limitiert auf 444 Exemplare (Cover A), 222 Exemplare (Cover B), 333 Exemplare (Cover C)
Der Release ist voraussichtlich jeweils am 31.07.2020.
Jetzt bestellen
Cover A
Cover B
Cover C
---