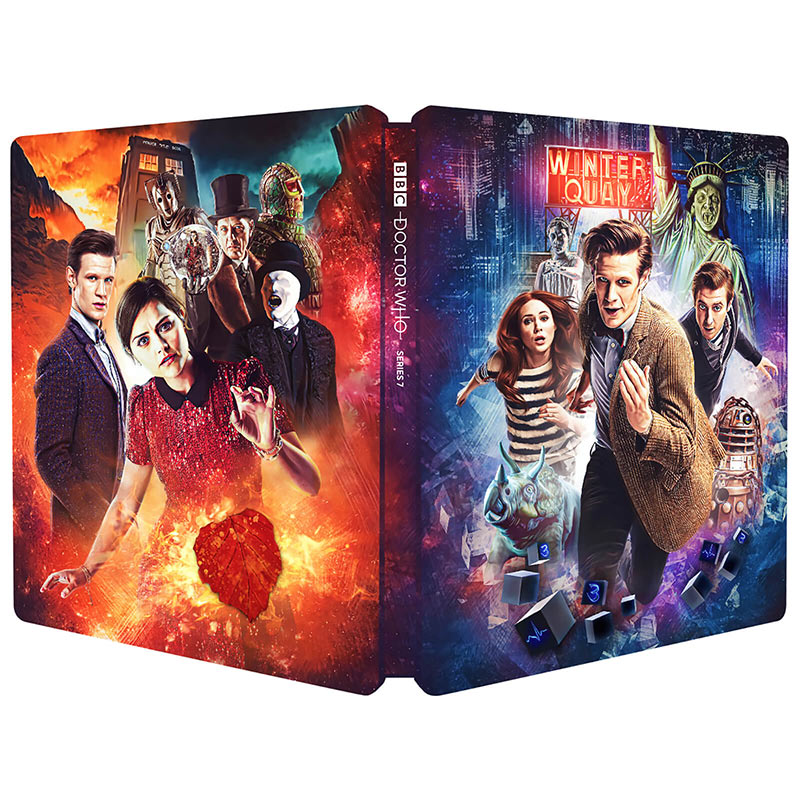 Ab sofort kann man in England die komplette 7. Staffel der Serie "Doctor Who" im Blu-ray Steelbook (Illustrated Artwork) vorbestellen. Die Staffel liegt hier Uncut vor, mit einer Gesamtlaufzeit von 637 Minuten.
Tonspuren
Details
6 X PREQUELS
15 X BEHIND THE SCENES
4 X COMMENTARIES
3 X ADDITIONAL SCENES
3 X DOCUMENTARIES
3 X EXCLUSIVE CONTENT
SCRIPT TO SCREEN: GOOD AS GOLD
THE MAKING OF THE GUNSLINGER
POND LIFE
COMIC CON
Der Release ist voraussichtlich am 14.12.2020.
Jetzt bestellen
Versand & Zahlung Zavvi
Zahlung per Paypal oder Kreditkarte
1,49€ pro Lieferung (teilweise Versandkostenfrei)
Zollgefahr: Einfuhrsteuer (19%) ab etwa 26€ Gesamtwarenwert (wenn von Kanalinsel Jersey versendet wird).
Zusätzlich kann eine Auslagepauschale der deutschen Post in höhe von 6€ erhoben werden (wird nicht fällig, wenn die Sendung beim Zollamt hinterlegt wird).
Zahlung & Versand Amazon UK
Zahlung per Kreditkarte.
Einloggen kann man sich mit den deutschen Amazon Account Daten.
Zollgefahr: Nein
als Tipp: zahlen sollte man nicht in Euro sondern in Pfund, da man so (wegen des schlechten Amazon internen Wechselkurses) günstiger liegt
Zahlen kann man bei Zoom hier per Paypal oder Kreditkarte. Die Versandkosten betragen pauschal 1,99£. Zollgefahr: Nein.
---