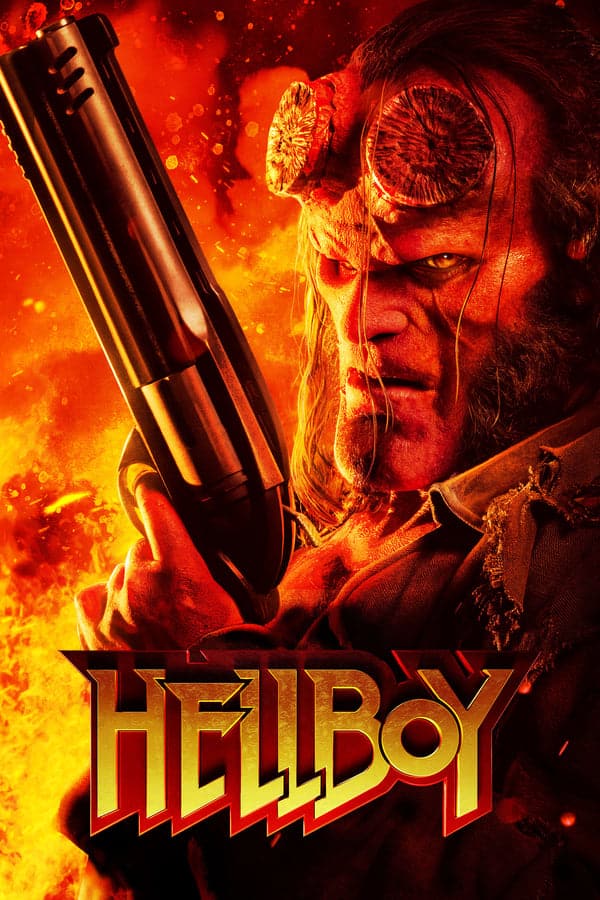 Am 23.08.2019, ist der Release des Films "Hellboy – Call of Darkness (2019)" für das Heimkino. Im Laufe der letzten Wochen und Monate haben sich einige Editionen/ Varianten (Blu-ray, 4K, DVD) angesammelt, die wir euch im folgenden aufgeführt haben.
Der Film kommt in der Kinofassung/ Uncut mit einer Laufzeit von 130 Min.
Tonspuren
Deutsch Dolby Atmos
Englisch Dolby Atmos
Bonus
Tales of the wild hunt: Hellboy Reborn
Previsualizations
Featurettes
Deleted Scenes
Jetzt bestellen
Steelbook
Standard Edition (Blu-ray)
Standard Edition (4K UHD + Blu-ray)
DVD
Importe
Zahlen kann man bei Amazon (.it | .fr | .es) per Kreditkarte und neuerdings per Bankeinzug (SEPA-Lastschrift). Einloggen kann man sich mit den deutschen Amazon Account Daten.
Zahlen kann man bei Zavvi unter anderem per Paypal oder Kreditkarte. Der Versand kostet in der Regel pauschal 1,49€ (Stellenweise auch kostenlos). Zollgefahr ab etwa 26€ Gesamtwarenwert (wenn von Kanalinsel Jersey versendet wird). Zusätzlich kann eine Auslagepauschale der deutschen Post in höhe von 6€ erhoben werden (wird nicht fällig, wenn die Sendung beim Zollamt hinterlegt wird).
Collectibles
Bei Actionfiguren24 kann man unter anderem mit Paypal, Kreditkarte, Sofortüberweisung, per Nachname oder auf Rechnung bezahlen. Die Versandkosten betragen 3,90€ – ab 65€ Bestellwert ist der Versand kostenlos. Durch eine AF24 Mitgliedschaft kann man zusätzlich 7% auf jede Bestellung sparen.
---
Handlung
"Im Kampf gegen das Böse kann es nur einen geben: Halbdämon Hellboy! Mit geschärftem Schwert, glutroten Hörnern und legendärer Eisenfaust hat er diesmal eine ganz besonders apokalyptische Mission: Er muss die mächtige Hexe Nimue und das Monster Gruagach stoppen, die zusammen mit einer Reihe weiterer mythischer Wesen, Tod und Zerstörung unter die Menschen bringen wollen. Doch dafür brauchen sie Hellboy. Denn seine Bestimmung war einst, selbst den Weltuntergang zu starten – bis sein Ziehvater Professor Broom ihn auf die gute Seite holte und als Spezial-Agent gegen die Monster dieser Welt einsetzte. Während Hellboy nun von Broom für einen Auftrag nach London geschickt wird, zieht Nimue eine Schneise der Verwüstung durch ganz England. Und plötzlich sehen sich Hellboy und seine Mitstreiter Anna und Ben nicht nur mit einer Armee der Finsternis konfrontiert, sondern auch mit ureigenen Dämonen. Die blutrote Schlacht kann beginnen……"