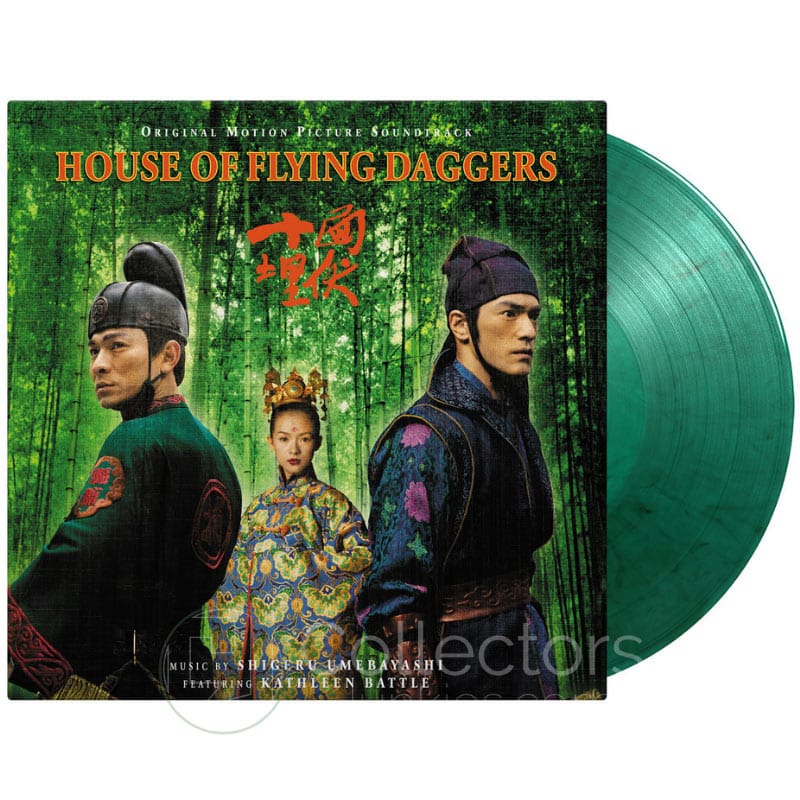 Ab sofort kann man den Soundtrack zum Film "House of Flying Daggers" auf Vinyl (green marbled vinyl) vorbestellen.
Details
green marbled vinyl
limitiert auf 2000 Exemplare
inkl. Film Poster
4-page booklet
Tracklist
1Opening Title
2Beauty Song (Jia Ren Qu) Performed by Zhang Ziyi
3The Echo Game
4The Peonyhouse
5Battle in the Forest
6Taking Her Hand
7Leo's Eyes
8Lovers (Flower Garden)
9No Way Out
10Lovers
11Farewell No. 1
12Bamboo Forest
13Ambush in Ten Directions (Shi Mian Mai Fu)
14Leo's Theme
15Mei and Leo
16The House of Flying Daggers
17Lovers (Mei and Jin)
18Farewell No. 2
19Until the End
20Lovers (Title Song) Performed by Kathleen Battle
Der Release ist voraussichtlich am 12.02.2021.
Jetzt bestellen
---