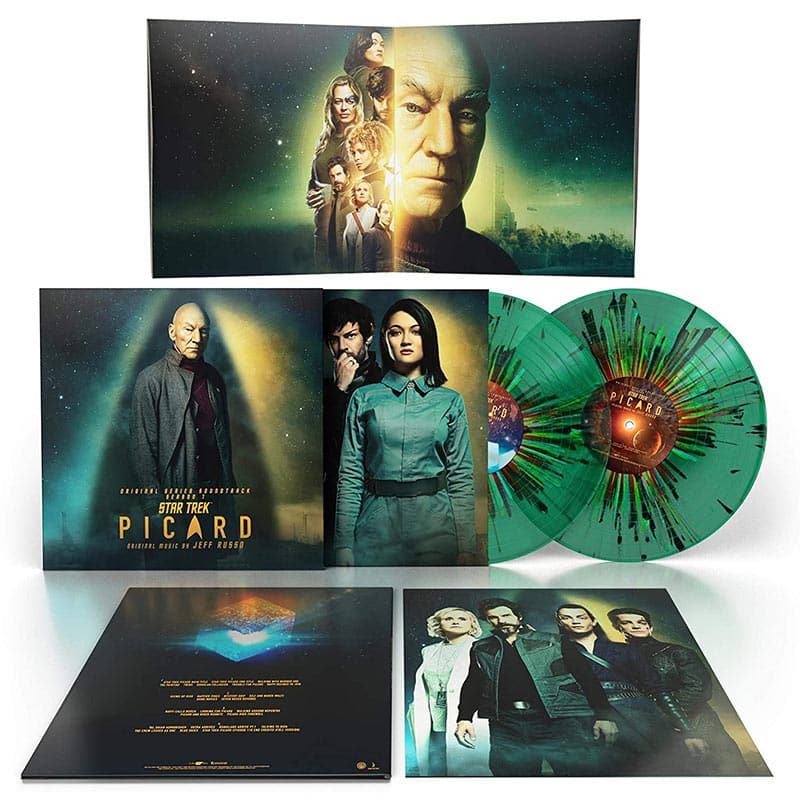 Ab sofort kann man den Soundtrack "Jeff Russo: Star Trek Picard" im Vinyl Set vorbestellen.
Details
2 LPs
Gatefold Cover
Translucent Green Multi Splatter Vinyl
Tracklist
Side A
01. Star Trek Picard Main Title
02. Star Trek Picard End Title
03. Walking With Number One
04. The Painting
05. Twins
06. Romulan Collusion
07. Trouble For Picard
08. Raffi Decides To Join
Side B
01. Sizing Up Rios
02. Happier Times
03. Mystery Ship
04. Soji And Narek Waltz
05. Home Movies
06. Seven Needs Revenge
Side C
01. Raffi Calls Bosch
02. Looking For Picard
03. Walking Around Nepenthe
04. Picard And Riker Reunite
05. Picard Bids Farewell
Side D
01. Tal Shiar Admonisher
02. Sutra Arrives
03. Romulans Arrive Pt.1
04. Talking To Data
05. The Crew Leaves As One
06. Blue Skies
07. Star Trek Picard Episode 110 End Credits (Full Version)
Der Release ist voraussichtlich am 27.11.2020.
Jetzt bestellen
---