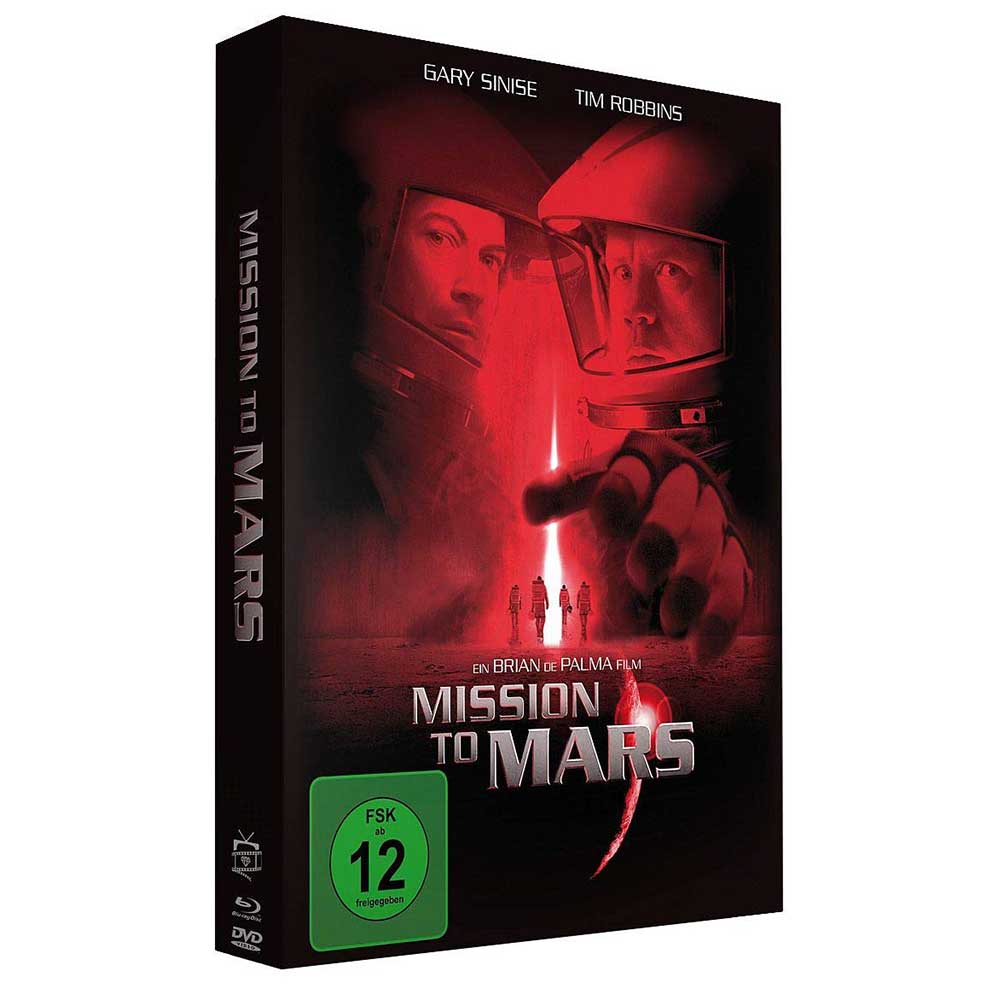 Update: Das finale Artwork der Mediabook Edition ist nun gelistet.
---
Ab sofort kann man den Film "Mission to Mars (2000)" in einer Mediabook Edition (Blu-ray + DVD) vorbestellen. Der Film liegt hier in der Kinofassung/ Uncut vor, mit einer Laufzeit von 114 Minuten.
Tonspuren
Deutsch DTS-HD MA 5.1
Englisch DTS-HD MA 5.1
Bonus
Booklet mit dem Essay "Mission de Palma" von Dominik Starck
Audiokommentar
Making of "Visions of Mars" (ca. 21 Min.)
alternatives Ende (ca. 11 Min.)
Analyse der visuellen Effekte
Animatics (ca. 13 Min.)
Vergleiche 3D-Animation-Entwurf (ca. 33 Min.)
Interviews mit Gary Sinise; Tim Robbins; Don Cheadle; Connie Nielsen; Jerry O'Connel; Kim Delaney; Brian De Palma; Story Musgrave; Tom Jacobson (ca. 20 Min.)
BSB-Tonauswahl mit Beispielszenen
Original Kinotrailer
Fotogalerien
weitere Highlights
Der Release ist voraussichtlich am 12.06.2020.
Aktuell ist noch kein finales Artwork gelistet.
Jetzt bestellen
---