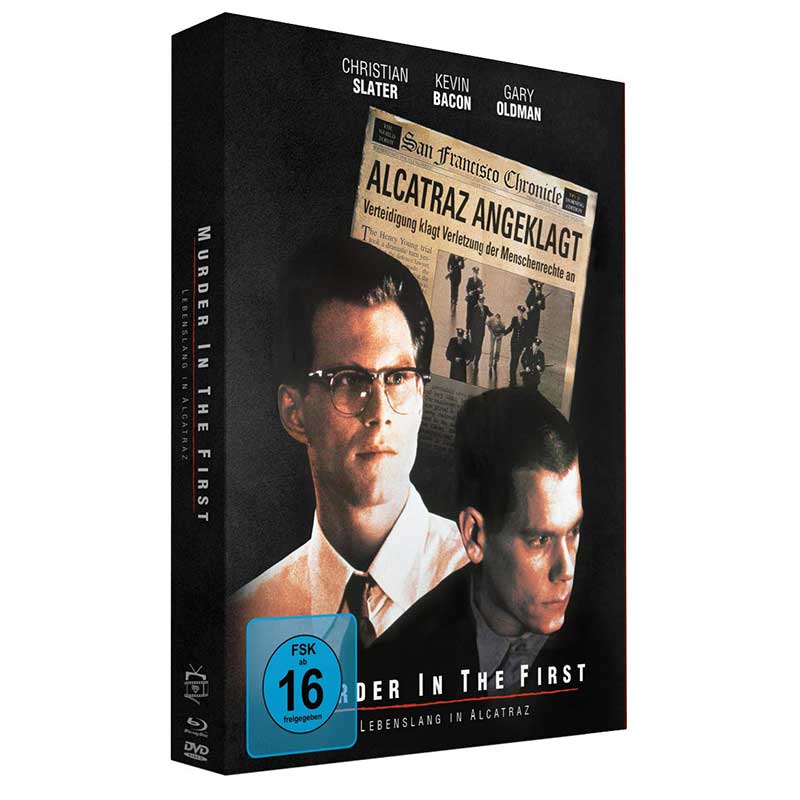 Update: Das finale Artwork der Mediabook Edition ist nun gelistet.
---
Ab sofort kann man den Film "Murder in the First – Lebenslang in Alcatraz" in einer Mediabook Edition (Blu-ray + DVD) vorbestellen. Der Film liegt hier Uncut vor, mit einer Laufzeit von 122 Minuten.
Tonspuren
Deutsch DTS-HD MA 2.0
Englisch DTS-HD MA 2.0
Bonus
Umfangreiches Booklet von Dominik Starck
The Rock: From Birdman to Bacon: Einführung von Dominik Starck
Making of (ca. 10 Min.)
Originaltrailer, Fotogalerie
Ein finales Artwork ist aktuell noch nicht bekannt.
Der Release ist voraussichtlich am 14.08.2020.
Jetzt bestellen
---