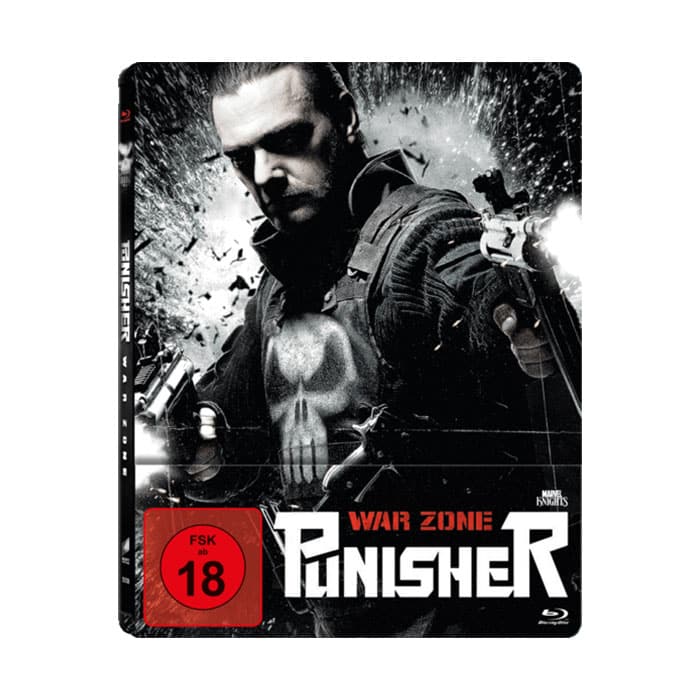 Ab sofort kann man den Film "Punisher: War Zone" in einer Steelbook Edition [Blu-ray] vorbestellen. Der Film liegt hier in der US-Kinofassung/ Uncut (ungekürzte US R-Rated Fassung) vor, mit einer Laufzeit von 103 Minuten.
Tonspuren
Deutsch DTS-HD MA 5.1
Englisch DTS-HD MA 5.1
Bonus
Audiokommentar von Lexi Alexander und Steve Grainer Making Of (9:03 Min.)
Training Camp (5:47 Min.)
Die Waffen (4:39 Min.)
Jigsaw (3:34 Min.)
Creating the Look (2:46 Min.)
Der Release ist voraussichtlich am 12.03.2020.
Jetzt bestellen
Steelbook Edition
Standard Variante
---