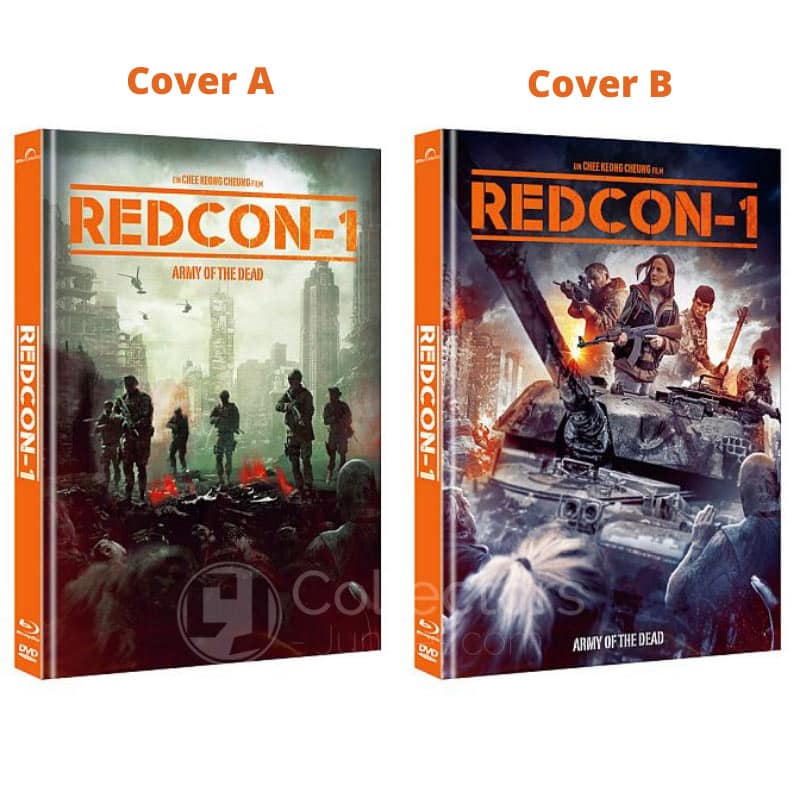 Update: Beide Editionen können jetzt auch bei Amazon bestellt werden. Die nötigen Links wurden unten ergänzt.
---
Ab sofort kann man den Film "Redcon-1 – Army of the Dead" in 2 Blu-ray Mediabooks (inkl. DVD) vorbestellen. Der Film liegt hier Uncut vor, mit einer Laufzeit von 118 Minuten.
Tonspuren
Deutsch: DTS-HD Master Audio 5.1
Englisch: DTS-HD Master Audio 5.1
Bonus & Details
Beide Mediabooks sind auf je 250 Exemplare limitiert
Der Release ist voraussichtlich am 13.11.2020.
Jetzt bestellen
Cover A
Cover B
---