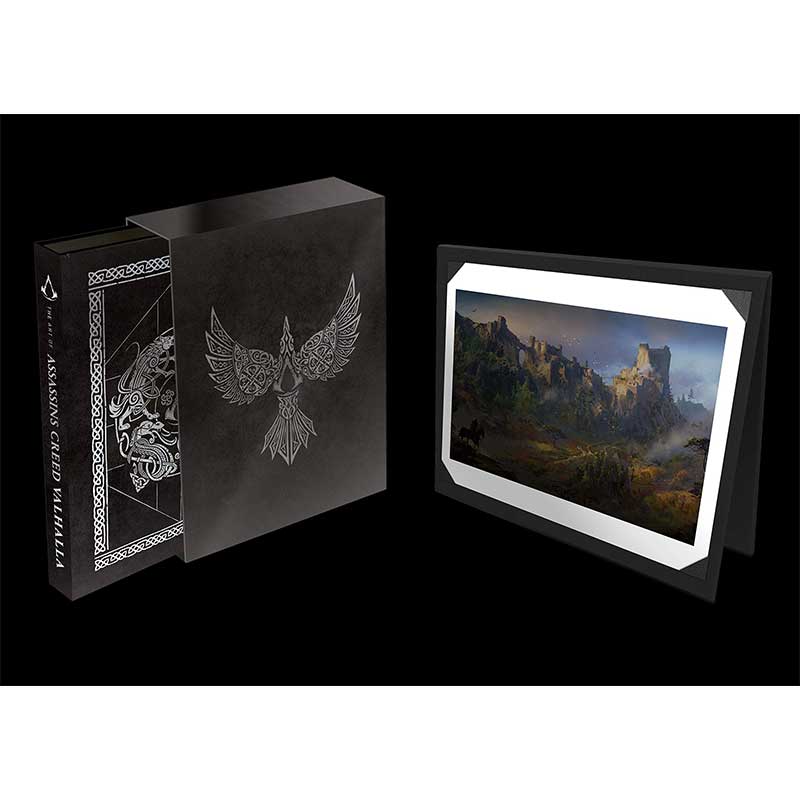 Ab sofort kann man das Buch "The Art of Assassin's Creed: Valhalla" in der Deluxe Edition (gebundene Ausgabe | 208 Seiten | Englisch) vorbestellen.
Details
This art book offers an insider's look at the immersive art direction of Assassin's Creed Valhalla, the first title in the franchise to explore Norse culture and the Viking invasion of England in the 9th century. Featuring iconic artworks ranging from stunning settings to brutal weapons, as well as developer insights.
An exclusive cover
A decorative slipcase
A gallery-quality lithograph print
Ubisoft and Dark Horse Books offer this enticing collection of art and commentary that is sure to attract returning fans and newcomers alike.
Der Release ist voraussichtlich im 4. Quartal 2020.
Jetzt bestellen
Artbook
Weiteres
Collectors Edition
Ultimate Edition inkl. Figur
Gold Edition
Standard Variante
Limited Edition
Eivor Wolfsmaul Figur
Versteckte Klinge
---