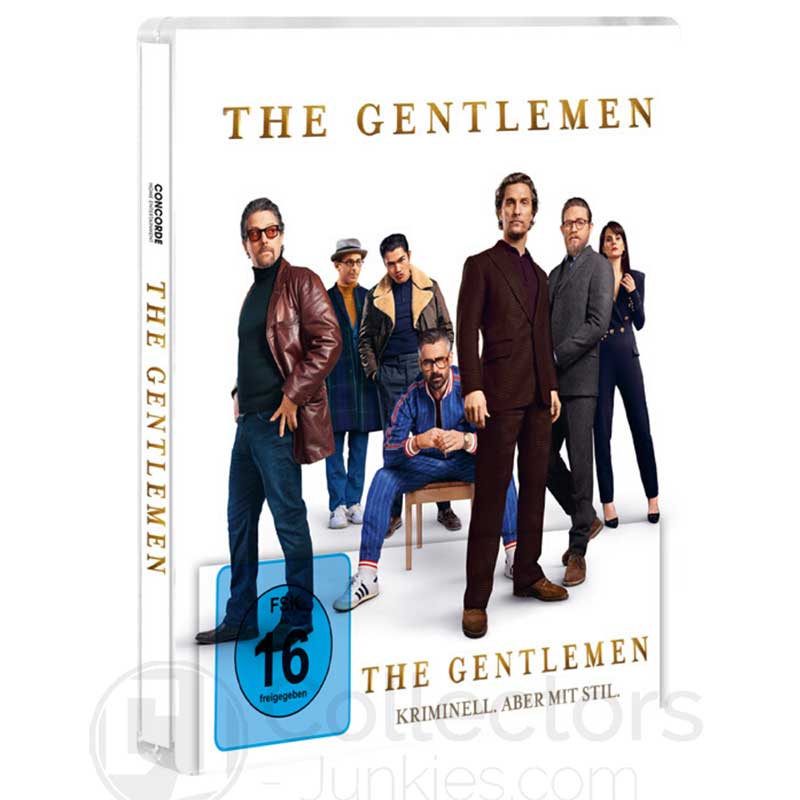 Update: Aktuell kann man die Steelbook Edition bei Amazon für 17,54€ bestellen.
---
Ab sofort kann man den Film "The Gentlemen" in einer Steelbook Edition (Blu-ray) vorbestellen. Der Film liegt hier in der Kinofassung/ Uncut vor, mit einer Laufzeit von 113 Minuten.
Tonspuren
Deutsch DTS-HD MA 7.1
Englisch DTS-HD MA 7.1
Bonus
Glossary of Cannabis
Best Gentlemen Quips
Behind the Scenes
What is a Guy Ritchie Film?
Der Release ist voraussichtlich am 10.07.2020.
Jetzt bestellen
Steelbook Edition (Blu-ray)
Standard Variante (4K UHD + Blu-ray)
Standard Variante (Blu-ray)
DVD
---