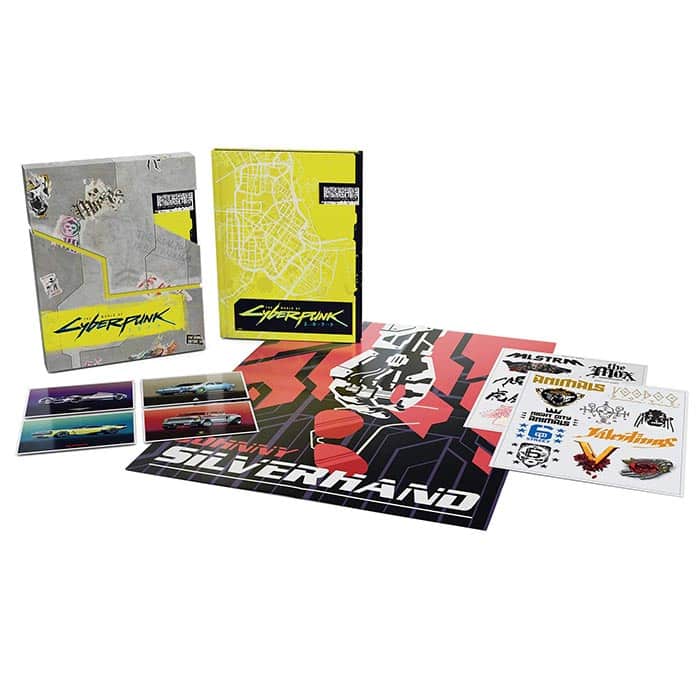 Ab sofort kann man das Buch "The World of Cyberpunk 2077" – in der Deluxe Edition (gebundene Ausgabe) vorbestellen. Das Buch umfasst 192 Seiten (englisch).
Details
This deluxe edition includes:
An exclusive Night City map cover.
A slipcase featuring Night City graffiti.
Temporary Tattoos: show your alignment with any of Night City's varied, colorful gangs.
Johnny Silverhand Poster: a memorial to the gone-but-not-forgotten superstar, Johnny Silverhand.
Vehicle Postcards: Four postcards that each showcase a vehicle from one of Night City's diverse and unique lifestyles.
An insightful, captivatingly designed, full-color hardcover that transports readers to the futuristic megalopolis of Night City–the epicenter of the vibrant new action-RPG from CD PROJECT RED.
Der Release ist voraussichtlich am 21.04.2020.
Jetzt bestellen
---