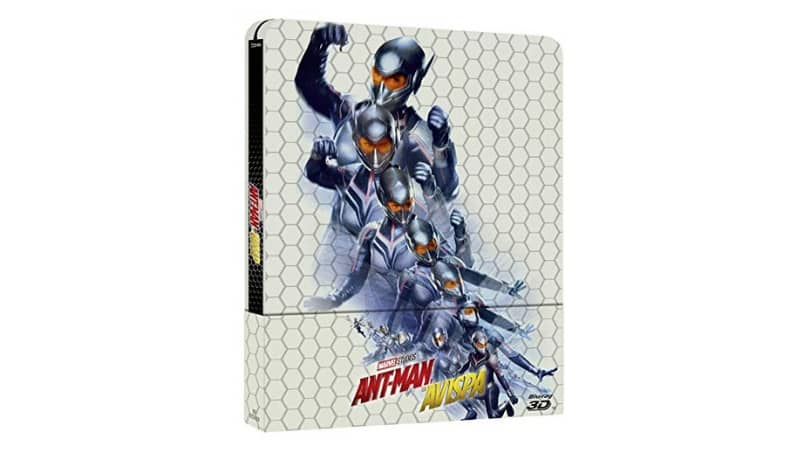 Amazon Spanien listet bereits das finale Artwork der vorbestellbaren Steelbook Edition (Blu-ray 2D/3D) zum Film "Ant-Man and the Wasp". Wie gewohnt, ist das Artwork Europaweit gültig.
Der Film kommt in der Kinofassung/ Uncut mit einer Laufzeit von 118 min.
Tonspuren
Deutsch DTS-HD HR 5.1
Englisch DTS-HD MA 7.1
Der Release wird voraussichtlich im November 2018 sein.
In der Schweiz (bei CeDe) kann die Edition für 24,99€ Versandkostenfrei vorbestellt werden. Zahlen kann man hier nur per Kreditkarte oder auf Rechnung.
Jetzt bestellen
---