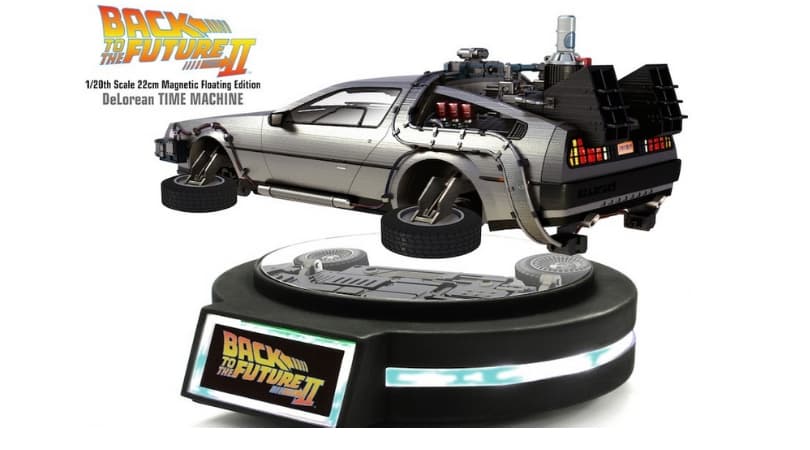 Ab sofort kann man bei actionfiguren24 den Delorean (Magnetic Floating DeLorean Time Machine 1/20) aus dem Film "Back to the Future" vorbestellen.
Details:
von Kids Logic
Maßstab 1/20 – 22 cm lang
movie-akkurate Detailtiefe
LED-Effekte
das Modell schwebt dank Elektromagnettechnik
kommt  mit drehbaren Rädern, aufklappbaren Türen, LED-Außen- und Innenbeleuchtung, Effektteilen und auswechselbaren Rädern
Zum Präsentieren gibt es eine Base für die Straßenvariante und die Magnetic Floating Base für den Flugmodus. Letztere ist auch noch beleuchtet und mit dem original "Back to the Future"-Logo ausgestattet.
Der Release ist voraussichtlich am 30.07.2019.
Jetzt bestellen
---
Bei Actionfiguren24 kann man unter anderem mit Paypal, Kreditkarte, Sofortüberweisung, per Nachname oder auf Rechnung bezahlen. Die Versandkosten betragen 3,90€ – ab 65€ Bestellwert ist der Versand kostenlos.
---