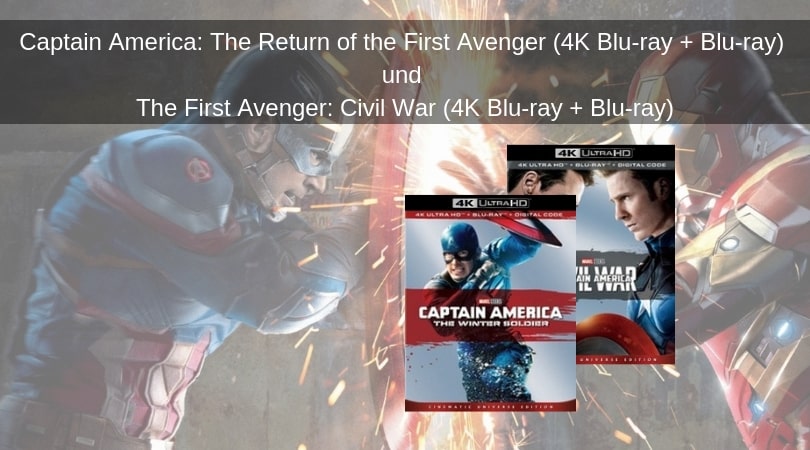 Ab sofort kann die beiden Filme "Captain America: The Return of the First Avenger" und "The First Avenger: Civil War" jeweils auf 4K Blu-ray (+ Blu-ray) vorbestellen.
Beide Filme liegen in der Kinofassung/ Uncut vor.
Der Release ist voraussichtlich jeweils am 18.07.2019.
Finale Artworks sind bislang noch nicht gelistet.
Die Preise liegen aktuell jeweils bei 35,99€.
Jetzt bestellen
---