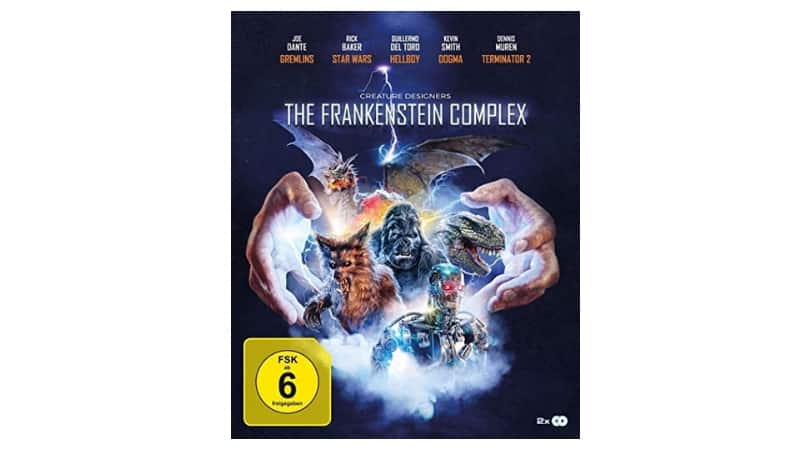 Ab sofort kann man die Dokumentation "Creature Designers: The Frankenstein Complex" in einer Digipak Edition [2 Discs, Blu-ray] vorbestellen. Die Doku kommt Uncut mit einer Gesamtlaufzeit von 102 min.
Tonspuren
Englisch HD-DTS MA 5.1
Untertitel: Deutsch
Inhalt:
"2-Disc Digipak mit der Dokumentation "Creature Designer: The Frankenstein Complex" und Bonus-Blu-ray
Bonus: Entfallene und alternative Szenen; Interview mit Bernard Rose; Die Kunst von Gino Acevedo; Die Kunst von Ve Neill; Digitale Handwerkskunst in den Kulissen der Postproduktion; Frankensteins Odyssee: Das Making-of; Im Gespräch mit John Landis und Joe Dante; Im Gespräch mit Steve Johnson und John Vulich; In der Werkstatt von Rick Baker; In der Werkstatt von Tom Woodruff jr. und Alec Gillis; Der Gremlins-Pool: Begegnung mit Sacha Feiner; Masterclass mit Guillermo del Toro; Papiermonster: Die Kunst von Charlie Chiodo; Mehr als Menschen; weniger als Götter: Interview mit Christophe Gans; Q&A mit Gilles Penso; Alexandre Poncet und Joe Dante; Leben unter Monstern: Die Kunst von Kevin Yagher; Fotogalerie; Originaltrailer; Hidden Features"
Der Release ist voraussichtlich am 16.11.2018.
Jetzt bestellen
---