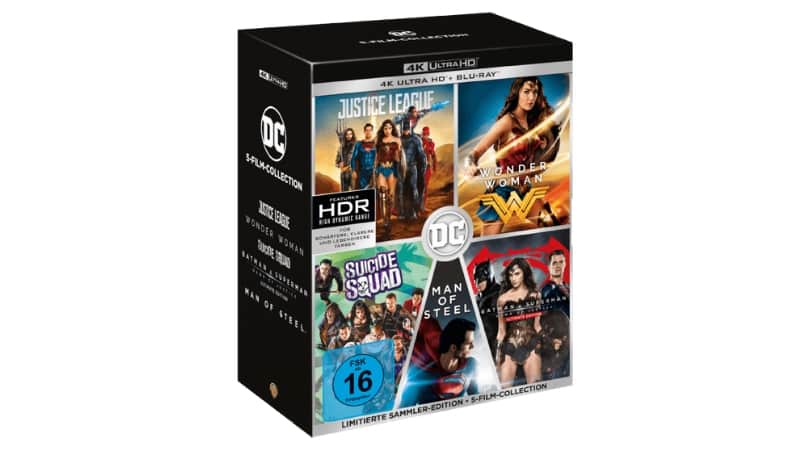 Ab sofort kann man eine "DC Film Collection" mit 5 Filmen (4K UHD + Blu-ray) (10 Discs) vorbestellen.
Inhalt:
Man of Steel
Batman v Superman: Dawn of Justice
Suicide Squad
Justice League
Wonder Woman
Die Filme kommen in der Kinofassung/ Uncut mit einer Gesamtlaufzeit von 708 min. Aktuell ist noch unbekannt, ob auch die jeweiligen "Extended Cuts" (Beispiel: Suicide Squad) dabei sein werden.
Tonspuren
Deutsch Dolby Atmos 7.1
Englisch Dolby Atmos 7.1
Der Release wird voraussichtlich am 11.10.2018 sein.
Jetzt bestellen
---