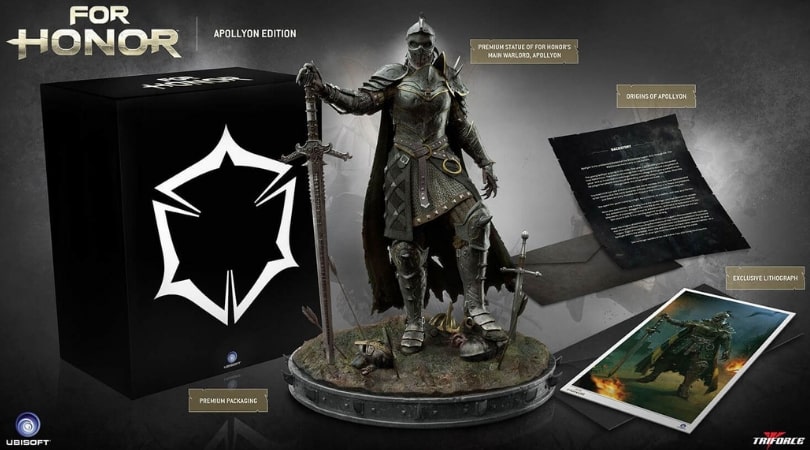 Ab sofort kann man in England (Zavvi) die Apollyon Edition zum Spiel "For Honor" für 19,99€ sichern. Das Set enthält nur die Inhalte der Collectors Edition ohne Spiel.
Inhalt:
35 cm Apollyon Statue – Standing at over a foot tall, this highly-detailed statue features an accurate reproduction of Apollyon, For Honor's main Warlord.
Exclusive Apollyon Lithograph – The Warlord of the Blackstone Legion seeks to bring war to her enemies in this exclusive Limited Edition Lithograph.
Origins Note – Go deeper into the battlefields of For Honor as you uncover Apollyon's previously untold origins. What secrets lie in the past of the Blackstone Legion's mysterious leader?
Premium Collector's Edition Packaging
Jetzt bestellen
Zahlen kann man bei Zavvi unter anderem per Paypal oder Kreditkarte. Der Versand kostet in der Regel pauschal 1,49€ (Stellenweise auch kostenlos). Zollgefahr ab etwa 26€ Gesamtwarenwert (wenn von Kanalinsel Jersey versendet wird). Zusätzlich kann eine Auslagepauschale der deutschen Post in höhe von 6€ erhoben werden (wird nicht fällig, wenn die Sendung beim Zollamt hinterlegt wird).
---