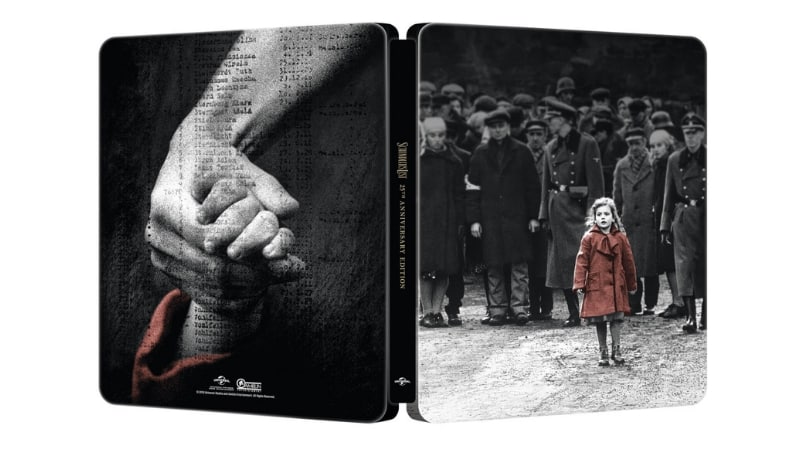 Ab sofort kann man in England (Zavvi) den Film "Schindler's List" in einer 25th Anniversary Steelbook Edition (4K/2D Blu-ray) vorbestellen. Der Film kommt in der Kinofassung/ Uncut (ungekürzte US R-Rated Fassung) mit einer Laufzeit von 195 Min.
Tonspuren 4K Disc
Tonspuren 2D Blu-ray Disc
Deutsch DTS 5.1
English DTS-HD MA 5.1
Bonus Inhalt:
SCHINDLER'S LIST : 25 YEARS LATER: Director Steven Spielberg joins actors Liam Neeson, Ben Kingsley, Embeth Davidtz and Caroline Goodall at the Tribeca Film Festival to reflect on the making of the film and its legacy.
VOICES FROM THE LIST: A feature-length documentary with testimonies from Holocaust survivors and archival footage.
USC SHOAH FOUNDATION STORY WITH STEVEN SPIELBERG
Let Their Testimonies Speak – Stronger Than Hate
About iWitness
Der Release ist voraussichtlich am 25.02.2019.
Jetzt bestellen
---
Zahlen kann man bei Zavvi unter anderem per Paypal oder Kreditkarte. Gratis Versand ab 20€. Zollgefahr ab etwa 26€ Gesamtwarenwert.
---