Ab sofort kann man das Spiel "God of War" auch in einer Collectors Edition vorbestellen.
Für die Übersicht, tragen wir hier gleich mal alle vorbestellbaren Edition zusammen. Die Bestellmöglichkeiten findet ihr im unteren Bereich des Beitrags.
God of War – Collector's Edition (Europa)
Inhalt:
God of War Spiel
20 Zentimeter große Figur von Kratos & Atreus
Steelbook Case
2 Huldra-Brüder Schnitzereien
Exklusive Lithografie
Stoffkarte
exklusive digitale Inhalte (Death's Vow Armour Set, Exile's Guardian Shield, Dark Horse Comic, Dark Horse Artbook, Dynamic Theme)
God Of War limited Edition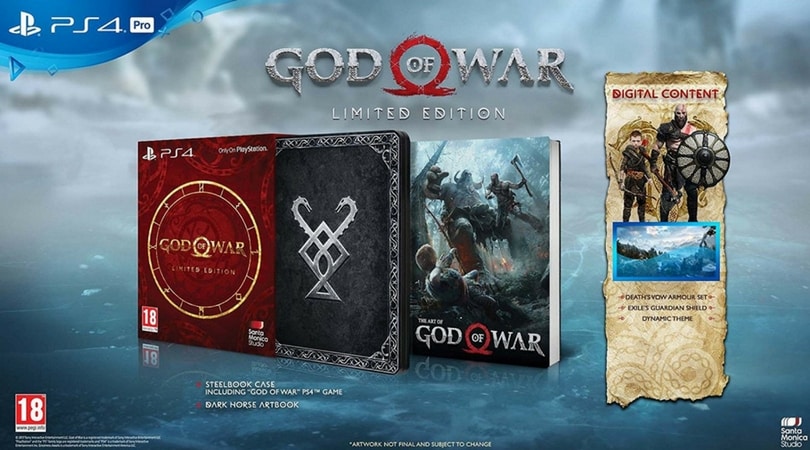 Inhalt:
God of War Spiel
schwarz-silbernes Steelbook mit dem Huldra Bros Logo
physikalischen Version des Artbook von Dark Horse
in-game Extras (Death's Vow-Rüstungsset, den Exile's Guardian-Schild und ein GoW PS4-Design)
God of War Stone Mason's Edition (USA)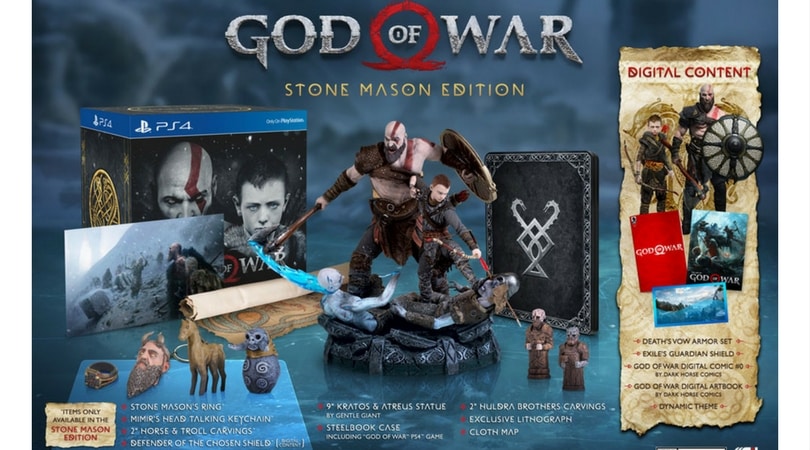 Inhalt:
das Spiel
Steelbook
2″ Huldra Brothers Carvings
9″ Kratos & Atreus Statue by Gentle Giant
Exclusive Lithograph
Cloth Map
Stone Mason's Ring
Mimir's Head Talking Keychain
2″ Horse and Troll Carvings
Digitaler Content:
Defender of the Chosen Shield
Death's Vow Armor Set
Exile's Guardian Shield
God of War Digital Comic #0 by Dark Horse
God of War Digital Mini Artbook by Dark Horse
Dynamic Theme
Der Release aller Editionen wird voraussichtlich am 20.04.2018 bzw. am 30.06.2018 in den USA sein.
In den USA kann man nur per Kreditkarte bezahlen. Anfallende Import Gebühren sowie Steuern werden im letzten Bestellschritt (Schätzwert) mit angegeben.
Jetzt bestellen
---