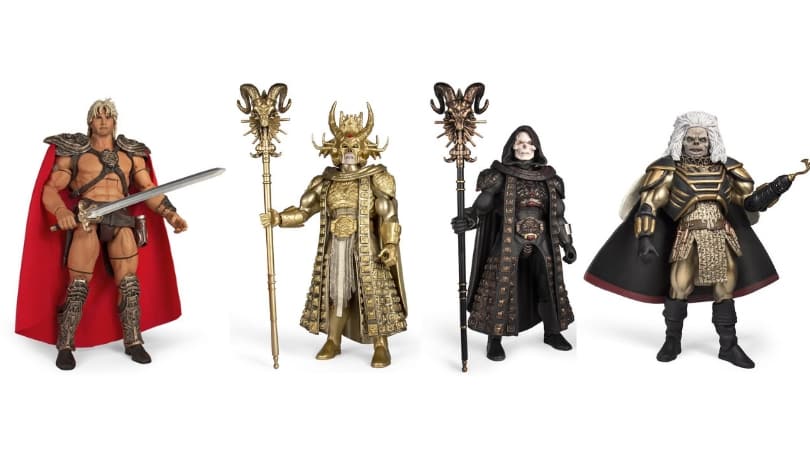 Ab sofort kann man das Masters of the Universe: Collector's Choice Actionfiguren-Set (William Stout Collection (4) vorbestellen.
Details:
von Super 7
Masters of the Universe Collector's Choice: William Stout Collection
basierend auf dem Film von 1987 (mit Dolph Lundgren als He-Man und Frank Langella als Skeletor)
15 cm große MOTU-Actionfiguren
mit Zubehör
voll beweglich
kommen in einer ansprechenden Blistercard-Verpackung
Der Release ist voraussichtlich am 30.09.219.
Die Figuren können hier im Set oder auch einzeln bestellt werden.
Jetzt bestellen
---
Bei Actionfiguren24 kann man unter anderem mit Paypal, Kreditkarte, Sofortüberweisung, per Nachname oder auf Rechnung bezahlen. Die Versandkosten betragen 3,90€ – ab 65€ Bestellwert ist der Versand kostenlos.
---