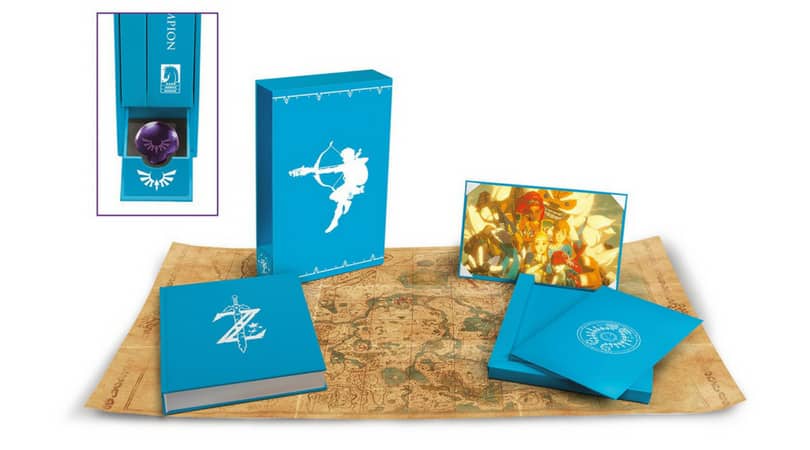 *Update: Preis von 96,39€ auf 73,93€ gesunken.
Ab sofort kann man das Buch "The Legend of Zelda: Breath of the Wild-Creating a Champion" als Hero´s Edition (gebundene Ausgabe/englisch) vorbestellen.
Inhalte der Edition:
Buch mit speziellem Cover
ein Sammelschuber mit gleicher Farbgebung Silhouette von Link
eine Karte von Hyrule auf Stoff
ein Art Print des Champion-Fotos
eine Glas-Replika eines Zeichens der Bewährung
Inhalte des Buches (englisch):
The Creating a Champion art book is the ultimate companion to the award-winning video game The Legend of Zelda: Breath of the Wild and includes material from its DLC packs. Witness the making of a champion!
Nearly 50 pages of sketches and official illustrations from Takumi Wada
296 Pages of design artwork and commentary about the making of the game from creators
55 Page historical section that divulges an in-depth history of the Hyrule of Breath of the Wild.
Interviews with key members of the development team including Hidemaro Fujibayashi, Satoru Takizawa, Takumi Wada, and Eiji Aonuma
Der Release wird voraussichtlich am 20.11.2018 sein.
Jetzt bestellen
---