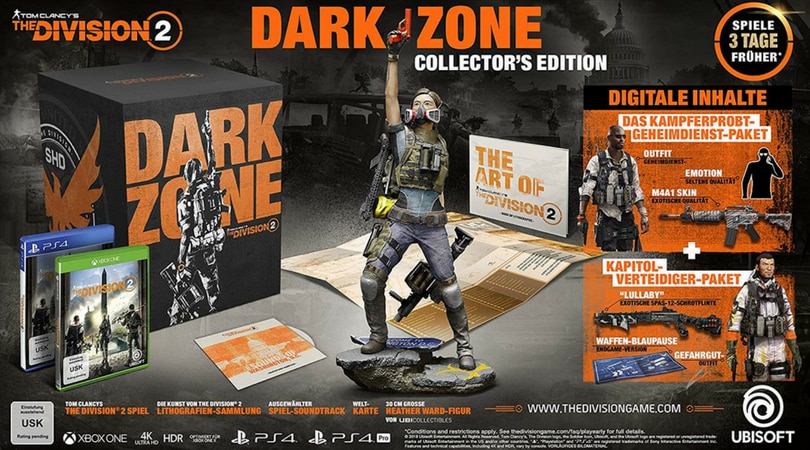 Ab sofort kann man das Spiel "Tom Clancy's The Division 2" in der Dark Zone Edition für die Playstation 4 und Xbox One vorbestellen.
Inhalt:
Das Spiel Tom Clancy's The Division 2.
Eine 30cm hohe Figur von Heather Ward, der Spezialagentin aus Tom Clancy's The Division 2 von Ubicollectibles.
Eine Karte von Washington, D.C. mit haufenweise Informationen und geheimen Orten, die ein anderer Division Agent hinterlassen hat.
Ein Buch mit Lithografien:  Eine Auswahl von abnehmbaren Lithografien, inklusive der 20 besten Artworks aus dem Spiel.
Eine Auswahl des Spiel-Soundtracks: Eine Auswahl der besten Titel aus dem Spiel auf einer CD.
Digitale Inhalte
Der Release wird voraussichtlich am 15.03.2019 sein.
Jetzt bestellen
Bestell Link Ubisoft –> Tom Clancy's The Division 2 – Dark Zone Edition – [Playstation 4 und Xbox One]
---