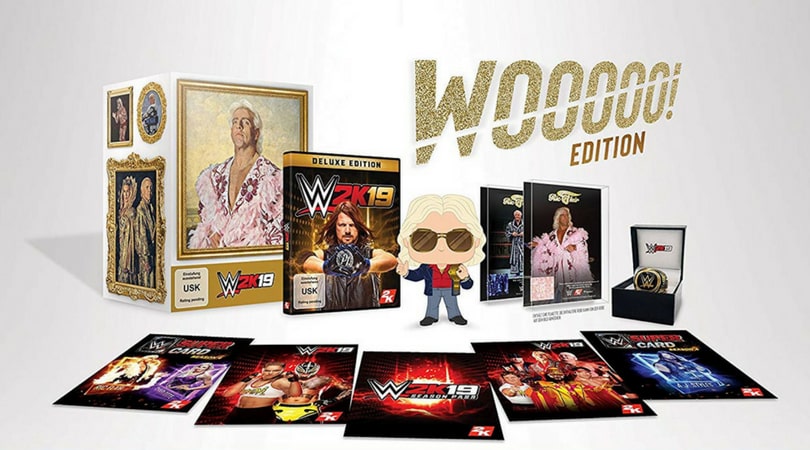 Nun sind auch die Inhalte der vorbestellbaren Collector´s Edition zum Spiel "WWE 2K19"  für die PlayStation 4 und Xbox One bekannt.
Inhalt der Collectors Edition:
WWE 2K19 Season Pass
WWE 2K19 Wooooo! Edition digitaler Bonusinhalt
Spielbare Charaktere Ronda Rousey & Rey Mysterio
Exklusiver Inhalt für WWE Supercard
Exklusiver individuell nummerierter WWE Hall of Fame Replika-Ring
Exklusive Gedenktafel mit einem Teil einer von Ric Flair getragenen Robe
Exklusive "Stylin and Profilin" Ric Flair Funko Figur
Der Release wird voraussichtlich am 05.10.2018 sein.
Jetzt bestellen
---