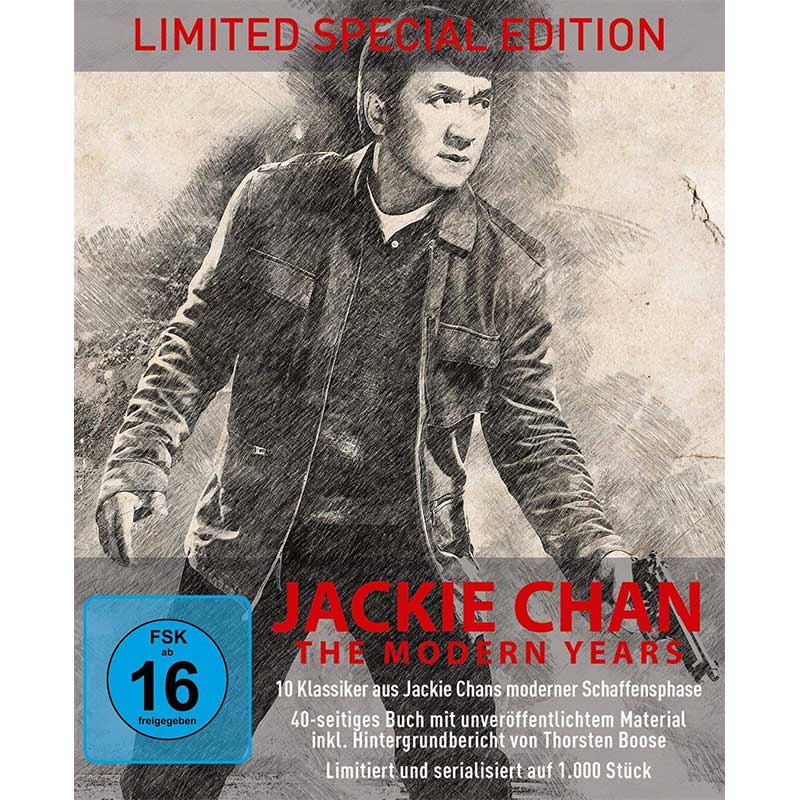 Update: Amazon unterbietet den gestrigen Preis nochmals und bietet die Collecition jetzt für 48,24€ an.
---
Splendid kündigt eine "Jackie Chan – The Modern Years" Blu-ray Special Edition an. Das 10-Disc-Digipak enthält neben 10 Filmen noch ein 40-Seitiges Buch und ist auf insgesamt 1000 Exemplare limitiert.
Folgende Filme sind enthalten
Hard To Die (Crime Story)
Blade of the Rose
Mythos (The Myth)
Rob-B-Hood
1911 Revolution
Armour of God – Chinese Zodiac (Chinese Zodiac)
Police Story – Back for Law
Dragon Blade
Bleeding Steel
The Knight of Shadows
Details
10 Discs (Blu-ray
Digipak
40-Seitiges Buch
Hardcover Schuber
limitiert auf 1000 Exemplare
Tonspuren
Der Release ist voraussichtlich am 31.07.2020.
Jetzt bestellen
---