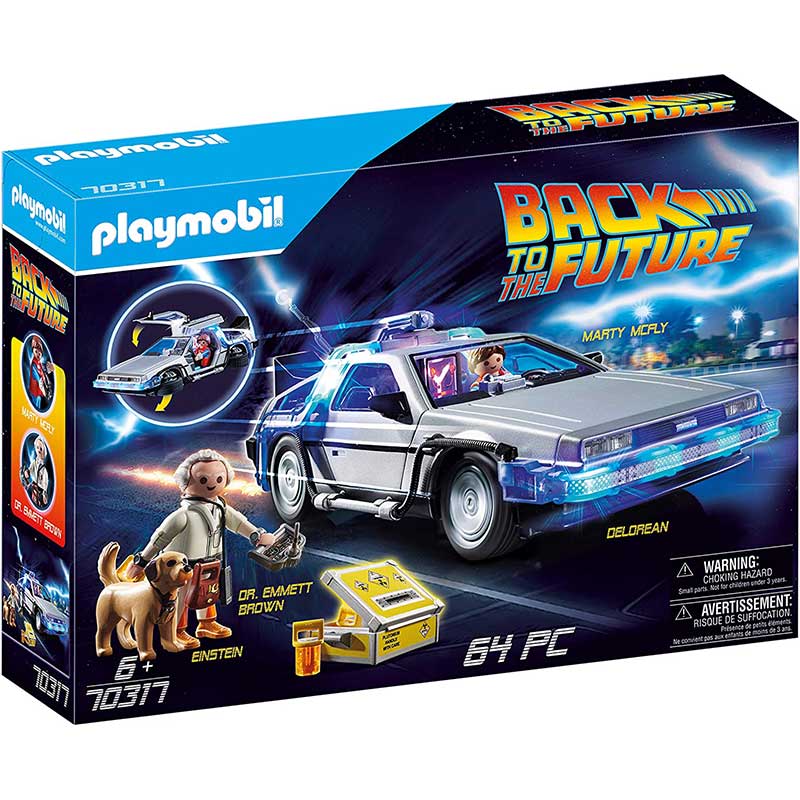 Update: Bei Amazon wieder verfügbar.
---
Ab sofort kann man sich das Playmobil 70317 "Back to The Future Fahrzeugset" und das 70459 "Figurenset" mit Marty Mcfly und Dr. Emmett Brown vorbestellen.
Fahrzeugset Details
Back to the Future DeLorean (mit 

Lichtmodul)

Marty Mcfly
Dr. Emmett Brown
Hund Einstein
Der Release beider Sets ist voraussichtlich am 15.05.2020.
Jetzt bestellen
Back to the Future
Scooby Doo
---