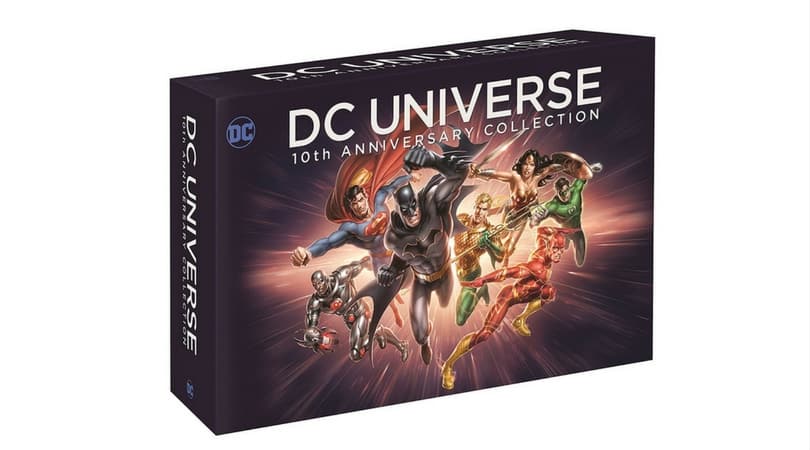 Aktuell kann man sich bei Amazon die" DC Universe 10th Anniversary Blu-ray Collection" für 58,48€ sichern.
Das 19-Disc Set enthält folgende Filme:
Batman: Gotham Knight
Wonder Woman Jubiläumsedition
Batman: Under the Red Hood
Superman/Batman: Apocalypse
All-Star Superman
Green Lantern: Emerald Knights
Batman: Year One
Batman: The Dark Knight Returns Part 1
Batman: The Dark Knight Returns Part 2
Son of Batman
Batman: Assault On Arkham
Batman vs Robin
Justice League: Götter und Monster
Batman: Bad Blood
Justice League vs. Teen Titans
Batman: The Killing Joke
Justice League Dark
Teen Titans: Der Judas-Auftrag
Batman und Harley Quinn
Der Preis kommt durch eine Rabatt-Aktion zustande. Der Rabatt wird hier jeweils im Warenkorb abgezogen.
Jetzt bestellen
---