"Banishers: Ghosts of New Eden" Collectors Edition & Standard Variante ab 2023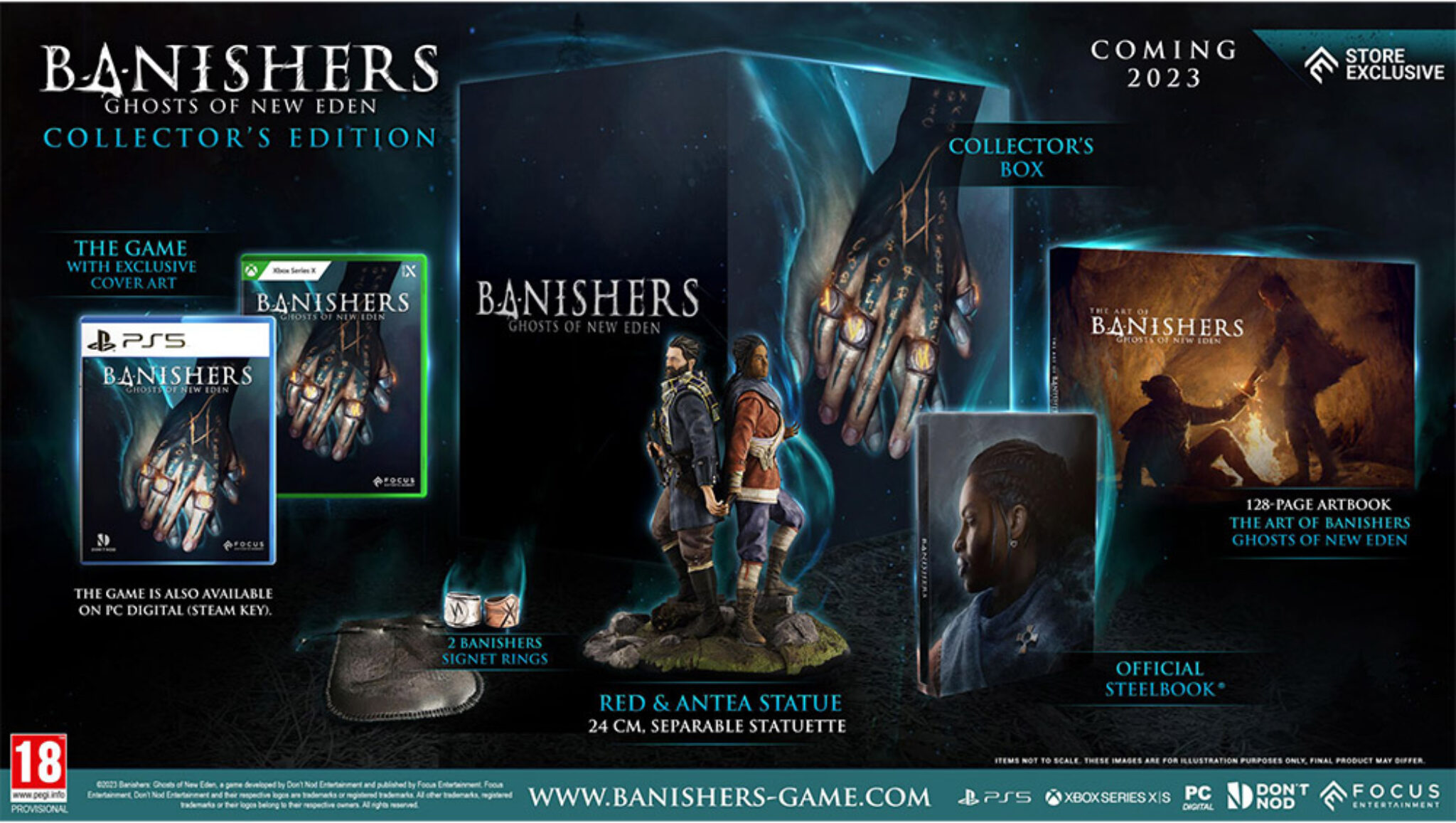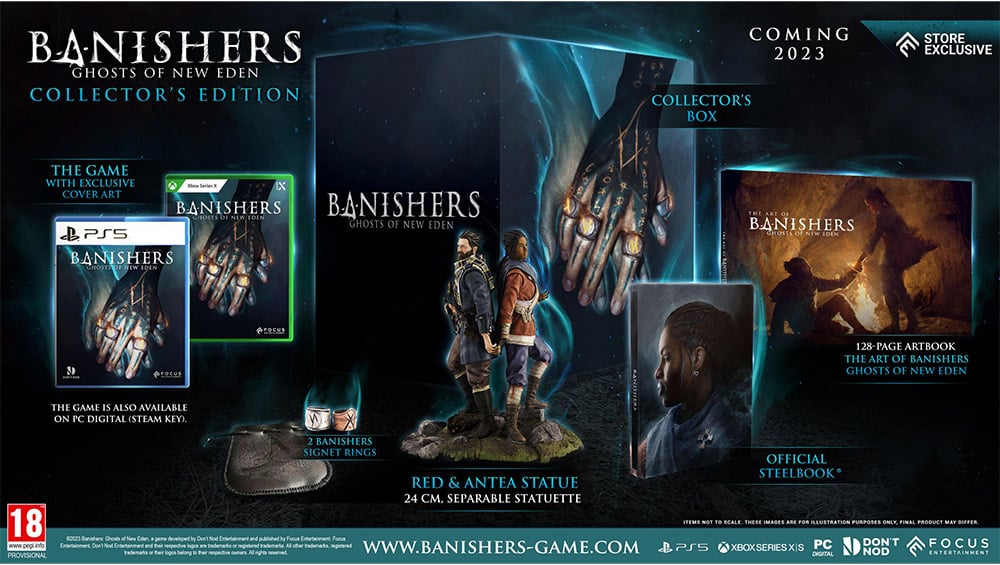 Focus Entertainment kündigt für dieses Jahr das Spiel "Banishers: Ghosts of New Eden" in einer Collectors Edition und in den Standard Varianten für die Playstation 5, Xbox Series X und den PC an.
Die Focus Entertainment Store exklusive Collectors Edition enthält das Spiel in physischer Form für Playstation 5 und Xbox Series X und in digitaler Form für den PC, eine Steelbook Hülle, ein 128-seitiges Artbook "The Art of Banishers: Ghost of New Eden", 2 Banishers Ringe und eine 24 cm große "Red & Antea" Statue.
Der Release ist voraussichtlich am 07.11.2023.
Jetzt bestellen
Collectors Edition
Standard Variante (Playstation 5)
Standard Variante (Xbox Series X)
---