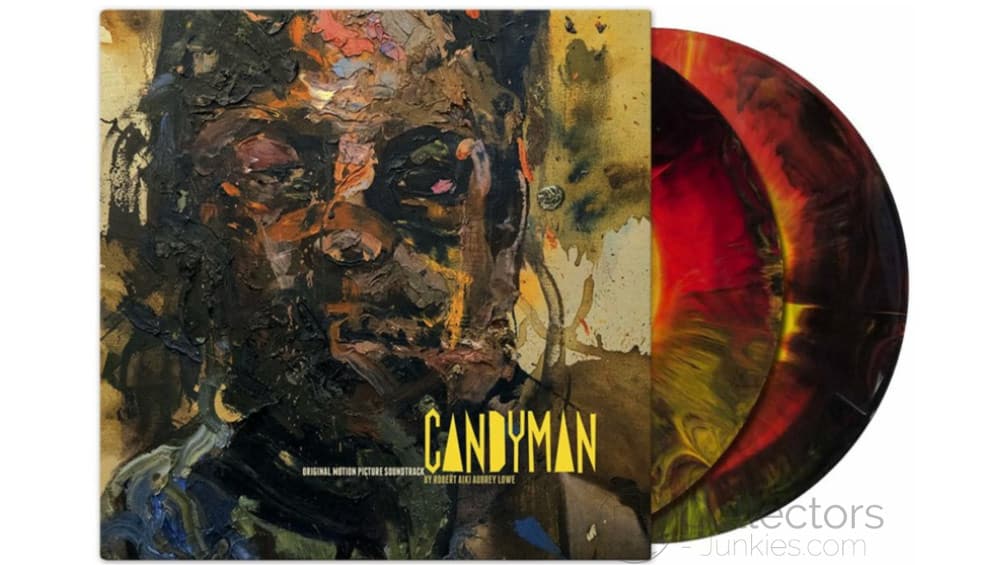 In Zusammenarbeit mit Universal Pictures, Metro Goldwyn Mayer (MGM) und Monkeypaw Productions veröffentlicht Waxwork Records den Original Motion Picture Soundtrack zum Film "Candyman (2021)" im Januar 2022 im Doppel-Vinyl Set.
Das Set beinhaltet  2 LPs mit colored Vinyl im Gatefold-Jacket mit Satinbeschichtung und integrierter Booklet-Seite, Liner Notes des Komponisten Robert Aiki Aubrey Lowe, einen 12-seitigen Ausstellungskatalog der Kunstgalerie, Kunstwerke von Sherwin Ovid und Julian Williams und Puppenkunst von Manual Cinema.
Tracklist
1 Prologue
2 The Sweet
3 Music Box – Philip Glass
4 Row Houses
5 Graffiti
6 Rows And Towers
7 What's Candyman?
8 I Thought We Could/The Turn
9 Joke Summoning
10 End Of Clive And Jerrica
11 Brianna Finds Bodies
12 Brianna's Mirror Dream
13 The Library
14 The Elevator
15 Frantic Painting
16 You Should Say It
17 End Of Finley
18 Frantic Cycles
19 The Story Of Daniel Robitaille
20 Brianna In The Studio
21 The End Of The Kids
22 Anthony's Arm
23 Got Taken
24 Called To Row Houses
25 The Laundromat
26 Young William
27 Leaves A Stain
28 William Chases Brianna
29 End Of Burke
30 Brianna Says His Name
31 Music Box (Reprised) – Philip Glass
32 Cabrini Walk (Bonus Track)
33 Cabrini Walk Ii (Bonus Track)
34 The Bridge (Bonus Track)
Der Release ist voraussichtlich am 21.01.2022.
Jetzt bestellen