Home
»
Film & Serie
»
DVD
»
"Highlander – Die Zeichentrickserie" erstes Volume ab Juli 2023 auf DVD
"Highlander – Die Zeichentrickserie" erstes Volume ab Juli 2023 auf DVD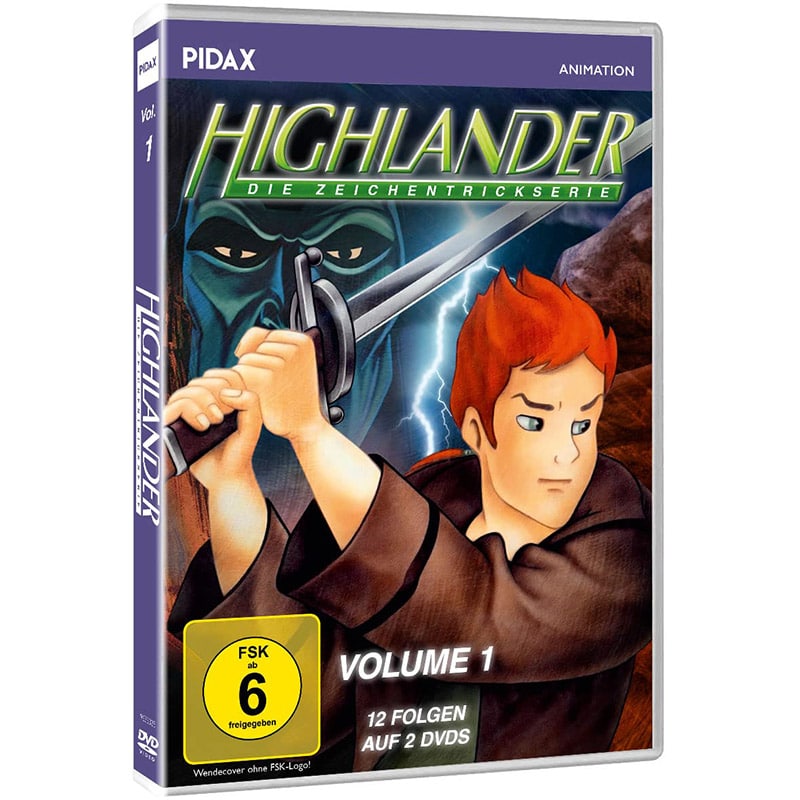 Pidax bringt im Juli 2023 das erste Volume der Zeichentrickserie "Highlander (1994)" auf DVD heraus. Das erste Volume enthält die ersten 12 Episoden der Serie auf 2 DVDs, mit einer Gesamtlaufzeit von 294 Minuten.
Tonspuren
Deutsch Dolby Digital 2.0
Englisch Dolby Digital 2.0
Zum Bonusmaterial gehört der Filmzusammenschnitt "Das Abenteuer beginnt" (The Adventure Begins).
Episodenliste
1. Der Letzte der MacLeods (The Last of the MacLeods)
2. Der Verräter (A Taste Of Betrayal)
3. Die Wunderwaffe (The Last Weapon)
4. Melvyns Rache (Melvyn The Magnificent)
5. Kein Meister fällt vom Himmel (The Sound Of Madness)
6. Ein unfairer Kampf (The Suspended Village)
7. Die Geiseln von Kareas (Exodus)
8. Der Hüter der Geschichte (The History Lesson)
9. Der Fluch (The Cursed)
10. Im Tal der Dornenschoten (The Valley of the Thorn Pods)
11. Gefährliches Wissen (Fallout)
12. Liebe macht Mut (The Courage of Love)
Der Release ist voraussichtlich am 21.07.2023.
Jetzt bestellen