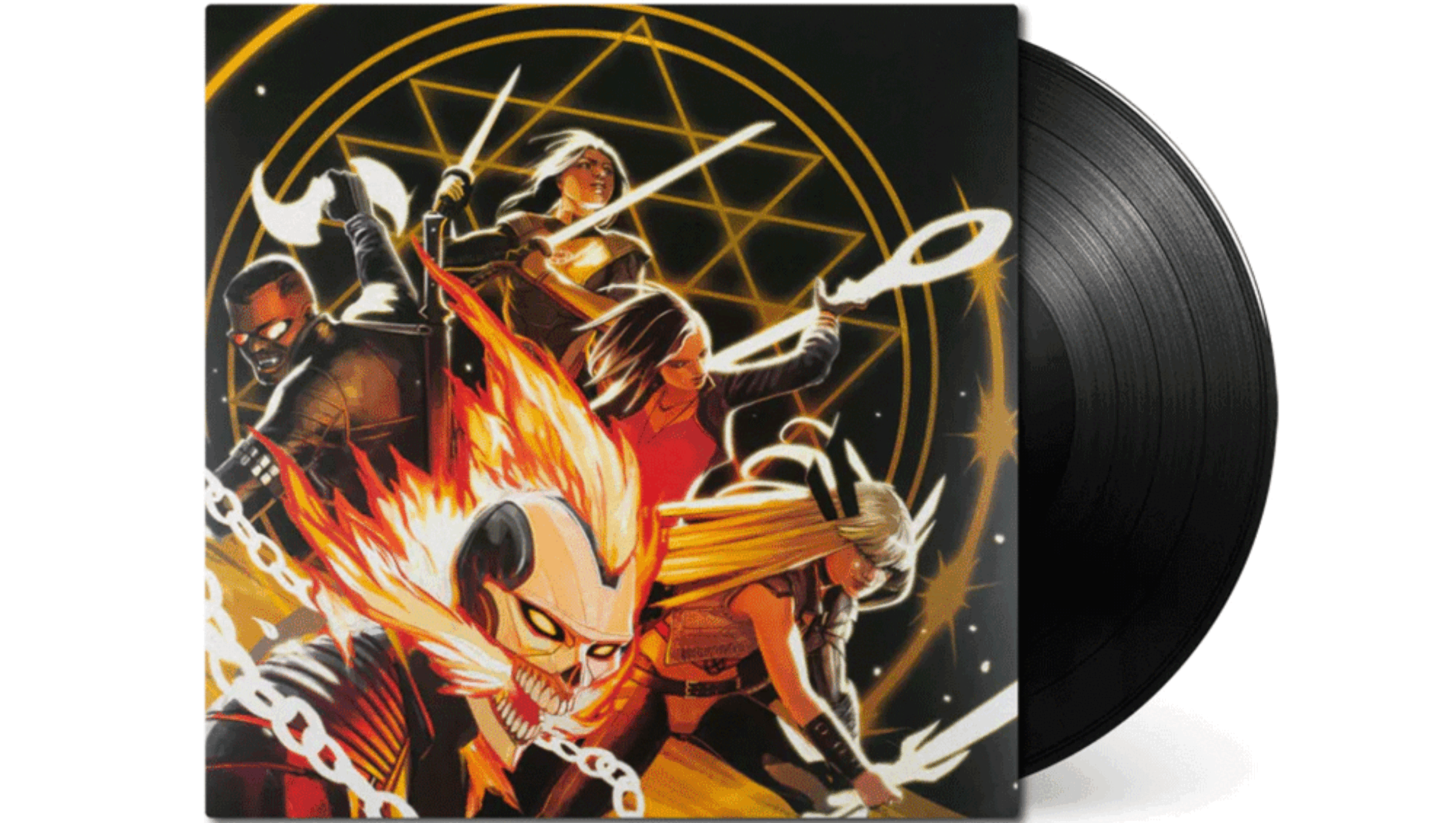 Im November dieses Jahres erscheint von Mondo der original Soundtrack zum Spiel "Marvel's Midnight Suns" auf Vinyl. Mit einer Illustration der Comic-Cover-Künstlerin Stephanie Hans auf der Gatefold Hülle, ist der Soundtrack wahlweise auf einer schwarzen LP oder einer Mondo-Exclusive-Farb-LP erhältlich.
Tracklist
SIDE A
Origins (3:39)
The Sanctum and the Shield (2:09)
Sanctum Under Siege (2:45)
Darkness and Light (2:59)
Old Stomping Ground, New Stompers (1:56)
Knock, Knock (1:55)
One of Those Off-Off-Broadway Shows (2:56)
Hello Cleveland (3:08)
SIDE B
Exploring the Outskirts (2:08)
A Night at the Carnival (2:54)
This Is for Johnny Blaze (1:34)
Side Deal with the Devil (2:30)
Return to the Motherland (3:27)
The Strongest There Is (2:34)
The Prophecy of the Midnight Sun (1:32)
Rise of the Midnight Sun (1:56)
Lilith Rises (2:06)
WE.ARE.ETERNAL! (1:37)
Der Release ist voraussichtlich im November 2023.
Jetzt bestellen
Schwarzes Vinyl
Mondo-Exclusive-Farb-Vinyl