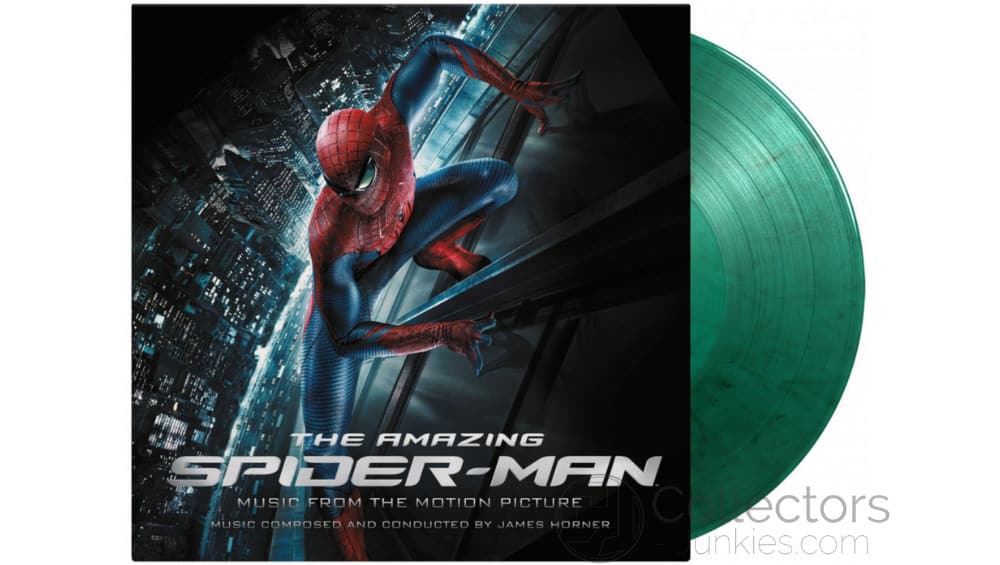 Update - 2022.01.23
Amazon
passt den Preis auf aktuell 33,99€ an.
---
Music on Vinyl kündigt für Februar 2022 den Music from the Motion Picture Soundtrack zum Film "The Amazing Spider Man" im Doppel-Vinyl Set an. Die auf 2000 Exemplare limitierte und nummerierte Ausgabe zum 10-jährigen Jubiläum des Films enthält 2 LPs auf grün-schwarz marmoriertem Vinyl mit 2 bedruckten Innenhüllen, Einleger mit Credits und einen exklusiven Spider-Man-Kühlschrankmagnet.
Tracklist
SIDE A
1. MAIN TITLE – YOUNG PETER
2. BECOMING SPIDER-MAN
3. PLAYING BASKETBALL
4. HUNTING FOR INFORMATION
5. THE BRIEFCASE
SIDE B
1. THE SPIDER ROOM – RUMBLE IN THE SUBWAY
2. SECRETS
3. THE EQUATION
4. THE GANALI DEVICE
5. BEN'S DEATH
SIDE C
1. METAMORPHOSIS
2. ROOFTOP KISS
3. THE BRIDGE
4. PETER'S SUSPICIONS
5. MAKING A SILK TRAP
6. LIZARD AT SCHOOL!
SIDE D
1. SAVING NEW YORK
2. OSCORP TOWER
3. "I CAN'T SEE YOU ANYMORE"
4. PROMISES – SPIDER-MAN END TITLES
5. UNDERGROUND ARMY
Der Release ist voraussichtlich am 18.02.2022.
Jetzt bestellen
Zahlung & Versand Amazon (.it | .fr | .es)
Zahlung per Bankeinzug (SEPA-Lastschrift) oder Kreditkarte.
Einloggen kann man sich mit den deutschen Amazon Account Daten.
Zollgefahr: Nein