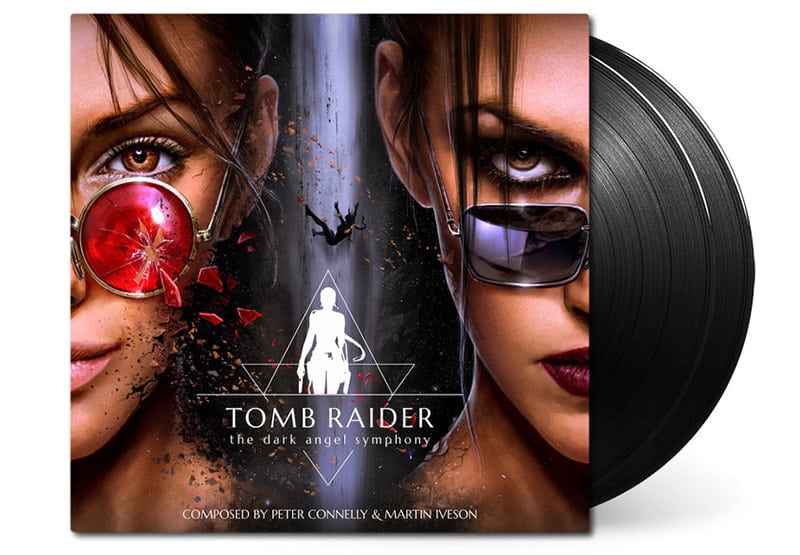 Backrest Records kündigt für Oktober diesen Jahres das Album "Tomb Raider: The Dark Angel Symphony" auf Vinyl an. Diese Veröffentlichung enthält neu arrangierte Versionen von der Musik aus den Spielen Tomb Raider: The Last Revelation, Tomb Raider: Chronicles und Tomb Raider: The Angel Of Darkness auf 2 LPs mit schwarzem Vinyl.
Tracklist
[SIDE A]
A1 The Last Revelation
A2 I Make My Own Luck
A3 Waking The Nephilim
A4 Remember The Amulet
A5 The Accused
A6 Red Alert
A7 Jeep Thrills
A8 Egyptian Sands
A9 Dance Of The Lux Veritatis
[SIDE B]
B1 Scarab Puzzle (Short Version)
B2 Chronicles
B3 The Great Pyramid
B4 Minotaur Battle
B5 Brother Obscura
B6 Black Isle Mysteries
B7 Going For The Throne
B8 Scarab Puzzle (Long Version)
B9 The Sacred Lake
B10 I'm A Big Girl
B11 The Guardian Of Semerkhet
B12 Positively Amazonian
B13 Russian Submarine
B14 Reaching The Goal
B15 Just in Time
[SIDE C]
C1 Give Me Your Hand!
C2 The Angel Of Darkness
C3 The Periapt Shards
C4 Secrets And Wonders
C5 Welcome To Paris
C6 Chasing The Demon Hunter
C7 The Shadow Of The Monstrum
C8 Ambush In The Louvre
C9 Broken Glass
[SIDE D]
D1 The Spear Of Destiny
D2 Surrounded By Green (2019)
D3 Surrounded By Green (2019) (Pete "MixMaster" Hammond Remix)
D4 Beyond The Darkness
D5 She Will Live On Forever In Our Hearts
Der Release ist voraussichtlich im Oktober 2022.
Jetzt bestellen
Versand & Zahlung Blackscreenrecords
Zahlung unter anderem per Paypal, Kreditkarte, Amazon Pay, Apple Pay
Versand wird individuell berechnet
Lieferung erfolgt aus Deutschland