"Trek To Yomi" ab März 2023 als Deluxe Edition & Standard Variante – Update2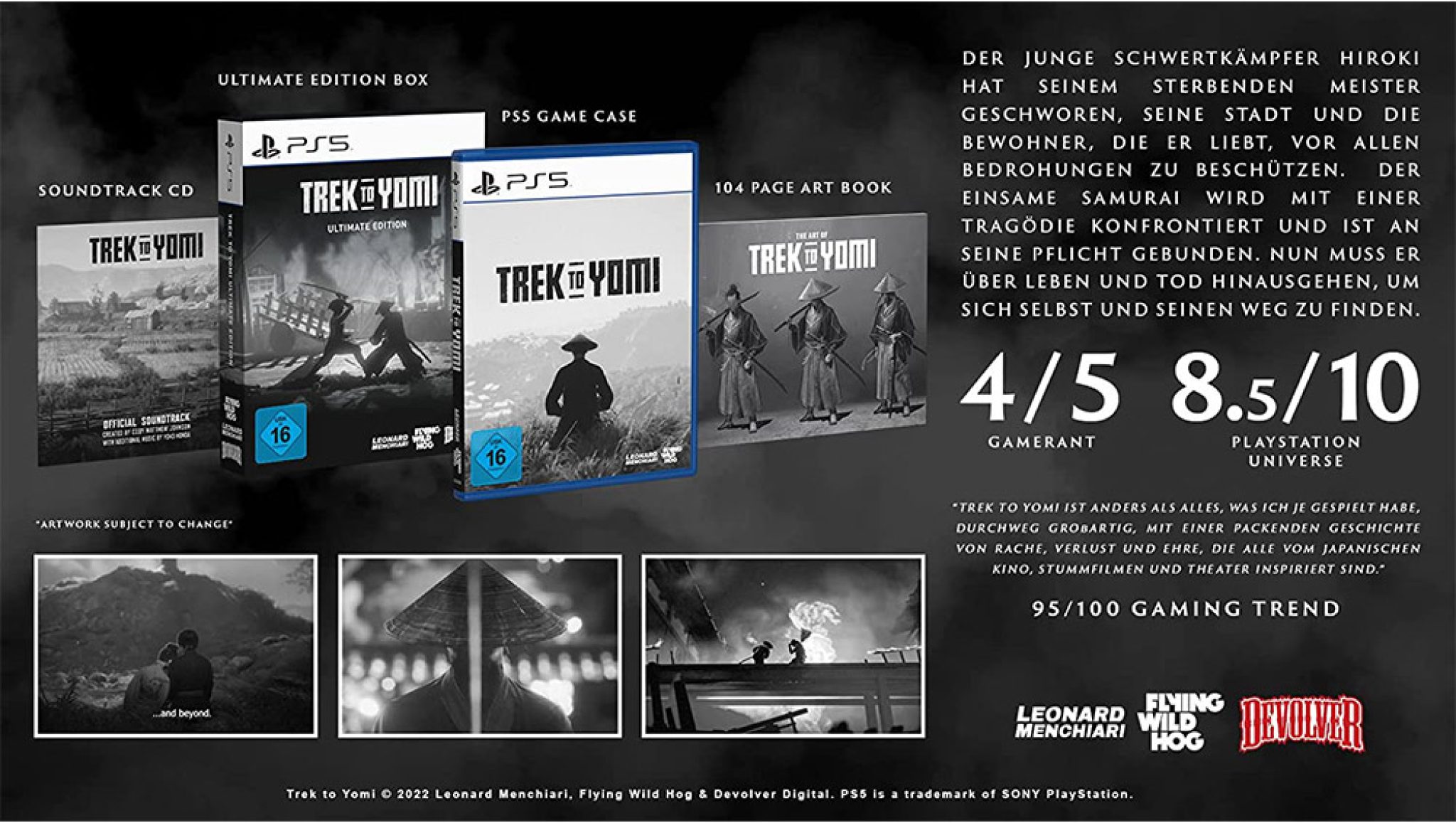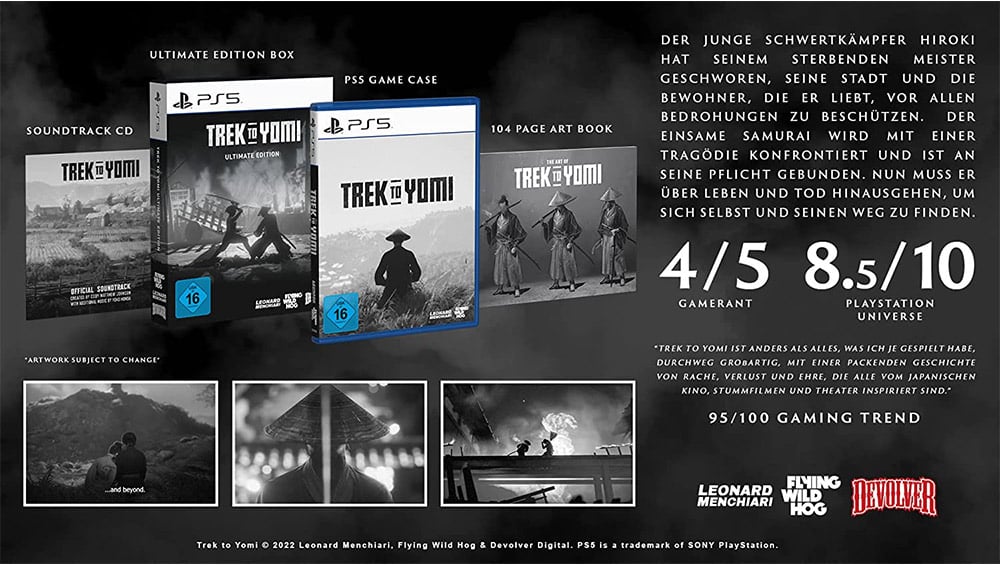 Update - 2023.01.25
Das Spiel erscheint auch für die Nintendo Switch. Vorbestellungen
bei Amazon
möglich.
---
Devolver veröffentlicht im März 2023 das Spiel "Trek To Yomi" als Deluxe Edition sowie in der Standard Variante für die Playstation 4, Playstation 5 & Nintendo Switch. Die Deluxe Edition beinhaltet zusätzlich zum Spiel auf Disc noch den Soundtrack auf CD und ein 104-seitiges Artbook.
Über das Spiel
Trek to Yomi ist ein ultrastilisiertes, filmreifes Action-Abenteuer, das die spannende Geschichte von Hiroki während seines Untergangs gegen die Mächte des Bösen verfolgt. Erlebe seine heroische Rückkehr, um sein Versprechen zu ehren und die Menschen zu retten, die zu schützen er geschworen hat.
Der junge Schwertkämpfer Hiroki hat seinem sterbenden Meister geschworen, seine Stadt und die Bewohner, die er liebt, vor allen Bedrohungen zu beschützen.
Der einsame Samurai wird mit einer Tragödie konfrontiert und ist an seine Pflicht gebunden. Nun muss er über Leben und Tod hinausgehen, um sich selbst und seinen Weg zu finden.
Der Release ist voraussichtlich am 31.03.2023 (PS5/PS4), 05.05.2023 (Switch).
Jetzt bestellen
Nintendo Switch
Playstation 5
Playstation 4