"Parasiten-Mörder – Shivers" ab Juli 2023 in 5 4K UHD Mediabooks – Update3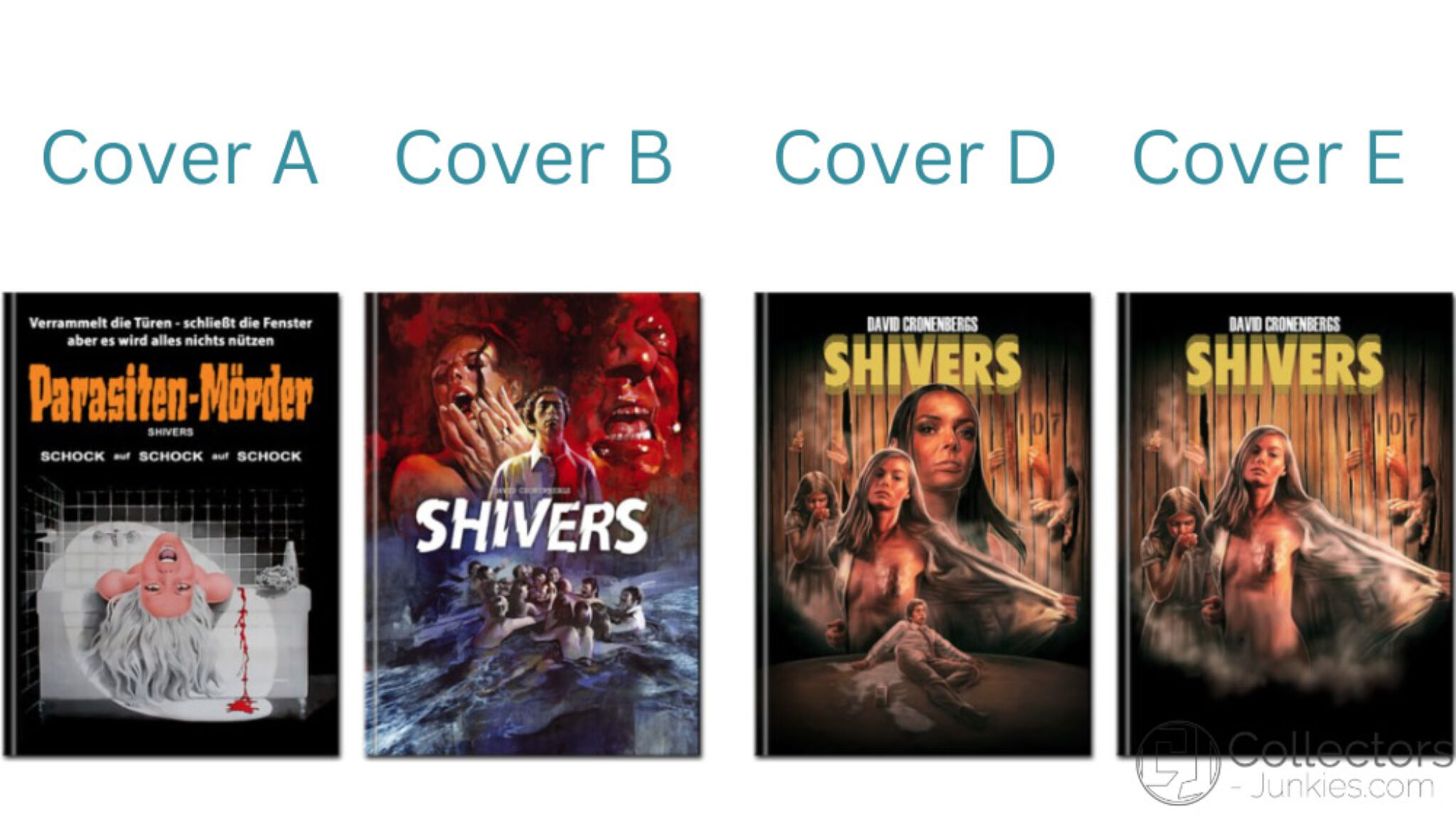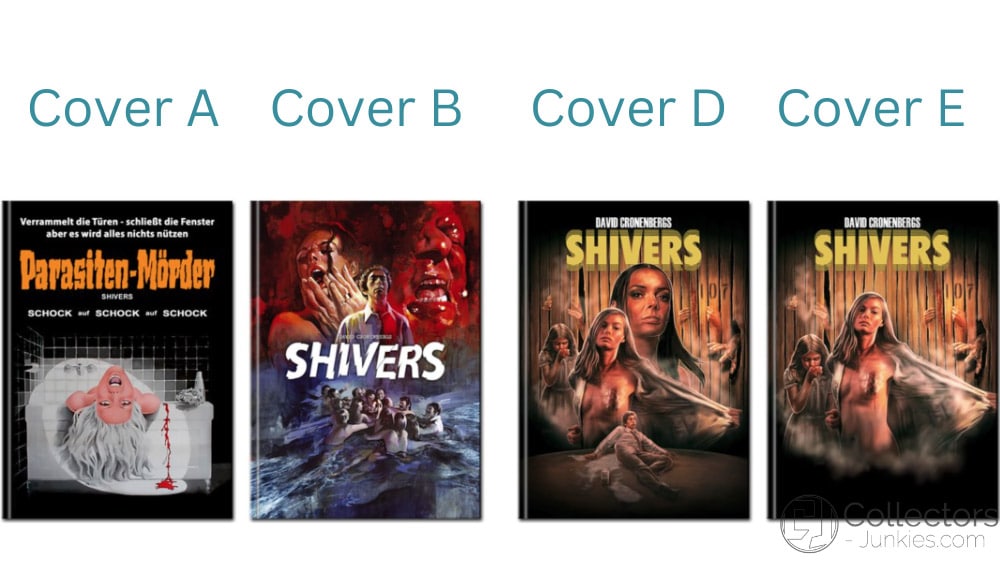 Update - 2023.06.22
Der Release wurde auf den 30.07.2023 verschoben.
---
NSM Records veröffentlicht im Juni 2023 den Science-Fiction-Horror "Parasiten-Mörder – Shivers", mit Paul Hampton, Joe Silver, Lynn Lowry und Barbara Steele, in 5 Mediabook Editionen inklusive 4K UHD, Blu-ray und 24-seitigem Booklet mit Text von Manfred Riepe.
Der Film liegt hier Uncut vor, bei einer Laufzeit von 88 Minuten.
Tonspuren
Deutsch DTS-HD MA 5.1
Englisch DTS-HD MA 5.1
Bonusmaterial
2 Synchron-Fassungen: Original Synchronisation (1975) mit angepasster Nachsynchro zu den Fehlstellen & Neusynchronisation (2002)
Audiokommentar mit David Cronenberg (Englisch ohne Untertitel)
Audiokommentar mit Don Carmody (Englisch ohne Untertitel); Audiokommentar mit Dr. Gerd Naumann und Dr. Rolf Giesen Celebrating Cinepix (OmU)
Good Night Nurse (OmU)
Mind Over Matter (OmU)
Outside and Within (OmU)
Radio Spots (OmU)
Bildergalerie mit einem Audiointerview mit John Dunninge (OmU) Bildergalerie
Open Matte Fassung [R-rated] (SD) (Englisch & Deutsch)
Super 8 Fassung (SD) (Englisch ohne Untertitel)
Creative Cancer and the new Flesh – Featurette mit Marcus Stiglegger
David Cronenberg Interview (OmU)
Der Release ist voraussichtlich am 30.07.2023.
Jetzt bestellen
Cover A
Cover B
Cover C
DTM Shop exklusiv für Abo-Kunden.
Cover D
Cover E