Home
»
Film & Serie
»
Blu-ray
»
"Tin Man – Die fantastische Reise nach Oz (2007)" die komplette Mini-Serie ab Juli 2023 auf Blu-ray & DVD
"Tin Man – Die fantastische Reise nach Oz (2007)" die komplette Mini-Serie ab Juli 2023 auf Blu-ray & DVD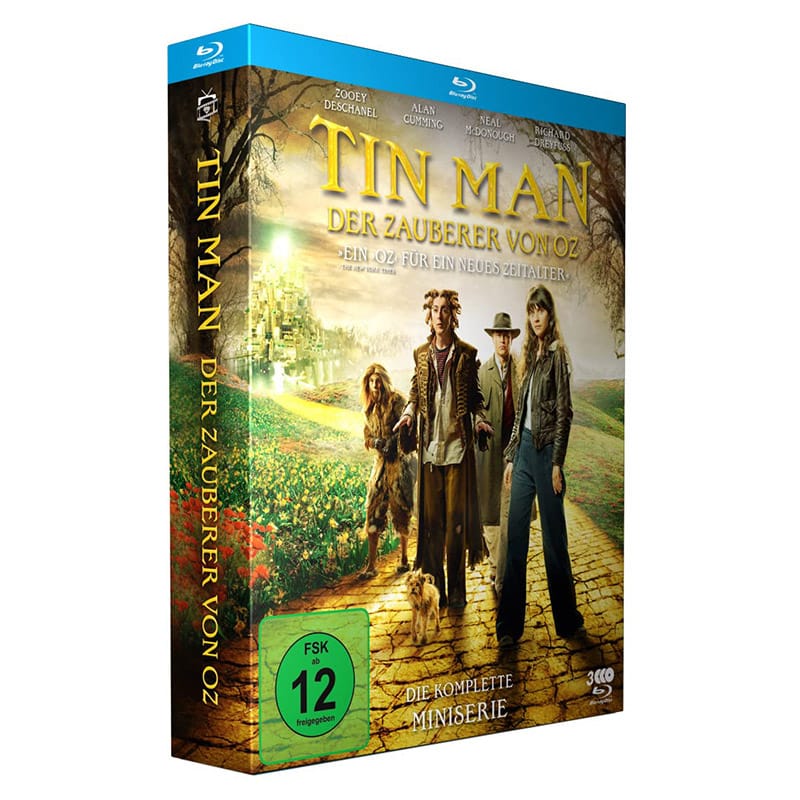 Fernsehjuwelen kündigt für Juli 2023 die komplette Mini-Serie "Tin Man – Die fantastische Reise nach Oz (2007)" , mit Zooey Deschanel, Alan Cumming, Neal McDonough, Richard Dreyfuss und  Callum Keith Rennie in den Standard Varianten auf Blu-ray und DVD an.
Die Serie liegt hier Uncut vor, bei einer Gesamtlaufzeit von 268 Minuten.
Tonspuren
Deutsch DTS 5.1
Englisch DTS 5.1
Bonusmaterial
– Umfangreiches Booklet von Dominik Starck
– Beyond the Yellow Brick Road – The Making of TIN MAN (OmU, ca. 227 Min.)
– Originaltrailer, Trailer, weitere Highlights
– Schuber, Wendecover
Der Release ist voraussichtlich am 07.07.2023.
Jetzt bestellen
Blu-ray
DVD